The Action Anime, OUTERPLANE
Hello, Masters! This is GM Lisha.

We have prepared this Hot Time Event to support your rapid growth.
Please see below for more details.

◈ Hot Time Event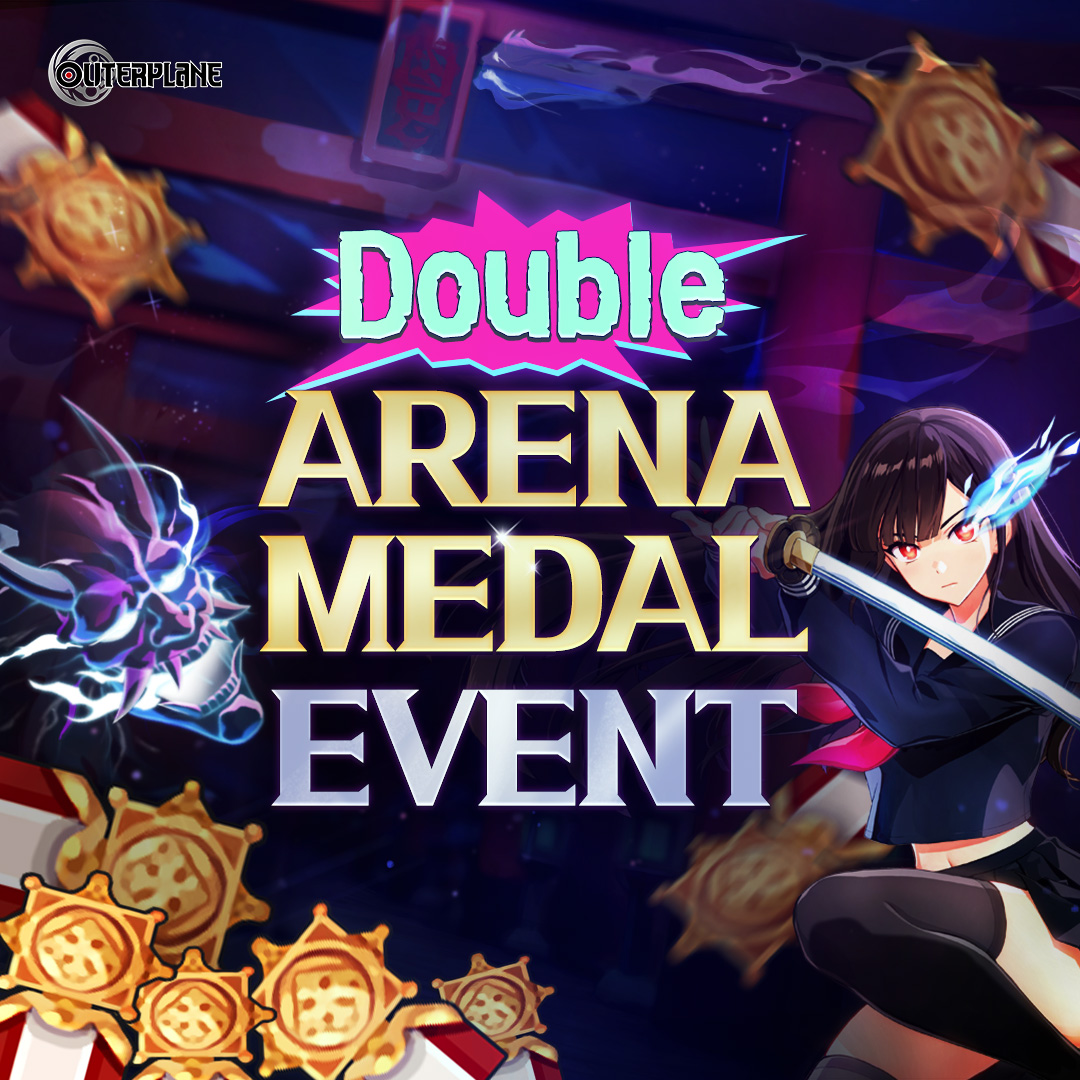 ✨ Schedule
- 10/21 (Sat) 00:00 ~ 10/22 (Sun)23:59

✨ Details
- Buff events will be held daily during the event period.
Don't miss out on the perfect opportunity to make your Heroes stronger!

✨ Hot Time Details
- Battle in Arena during the event period to earn doublethe amount of Arena Medal.

Please Note
- The above Hot Time will only be applied during the event period.
- The event details are subject to change.

Thank you.