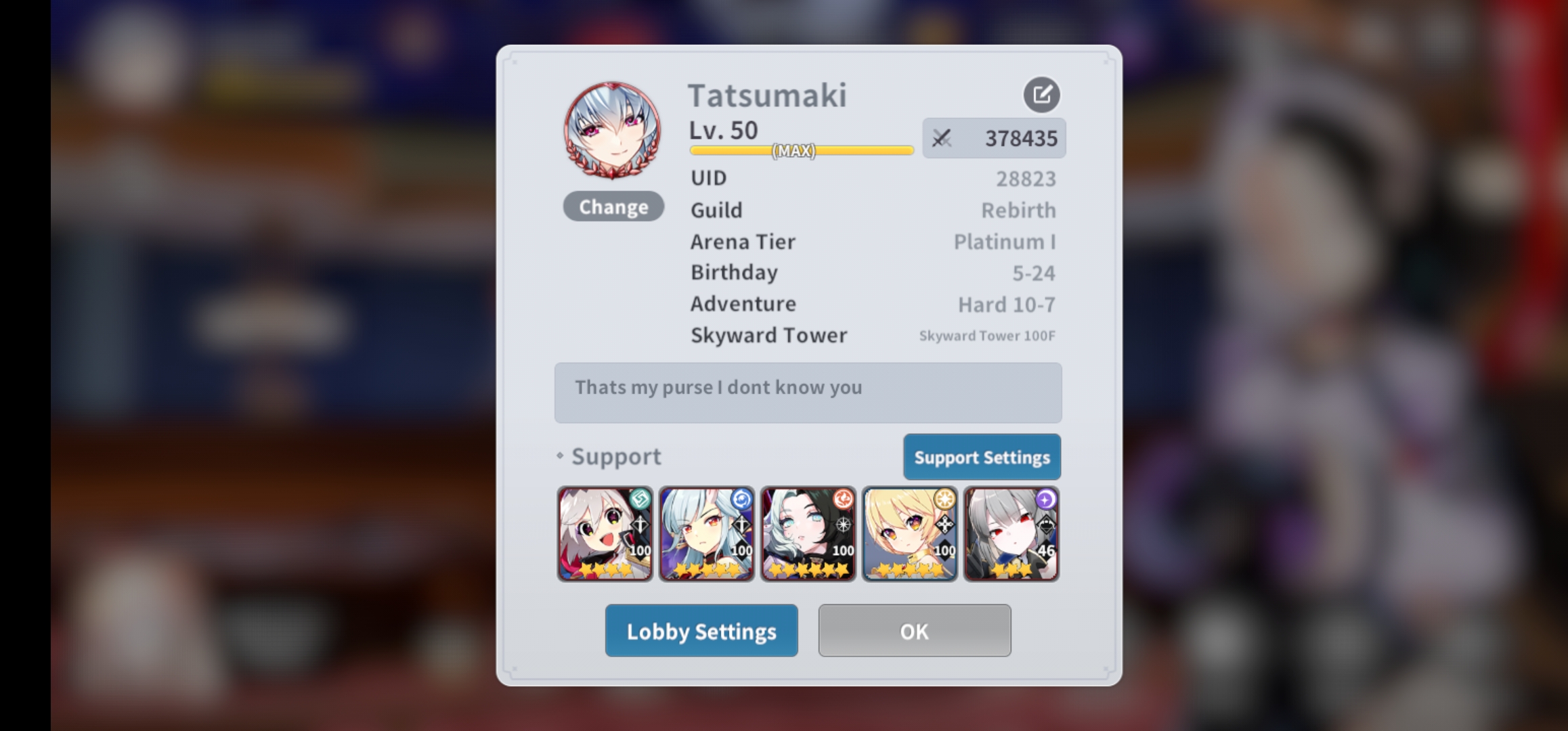 Tatsumaki / Global
I have completed Hard difficulty and beat the tower. Currently #1200 in Arena.
I like my current guild, but in this past Guild Raid there weren't a lot of people participating. So I'd like to be in a more active guild. I'm not super competitive and not that active on Discord, but I do all the daily stuff.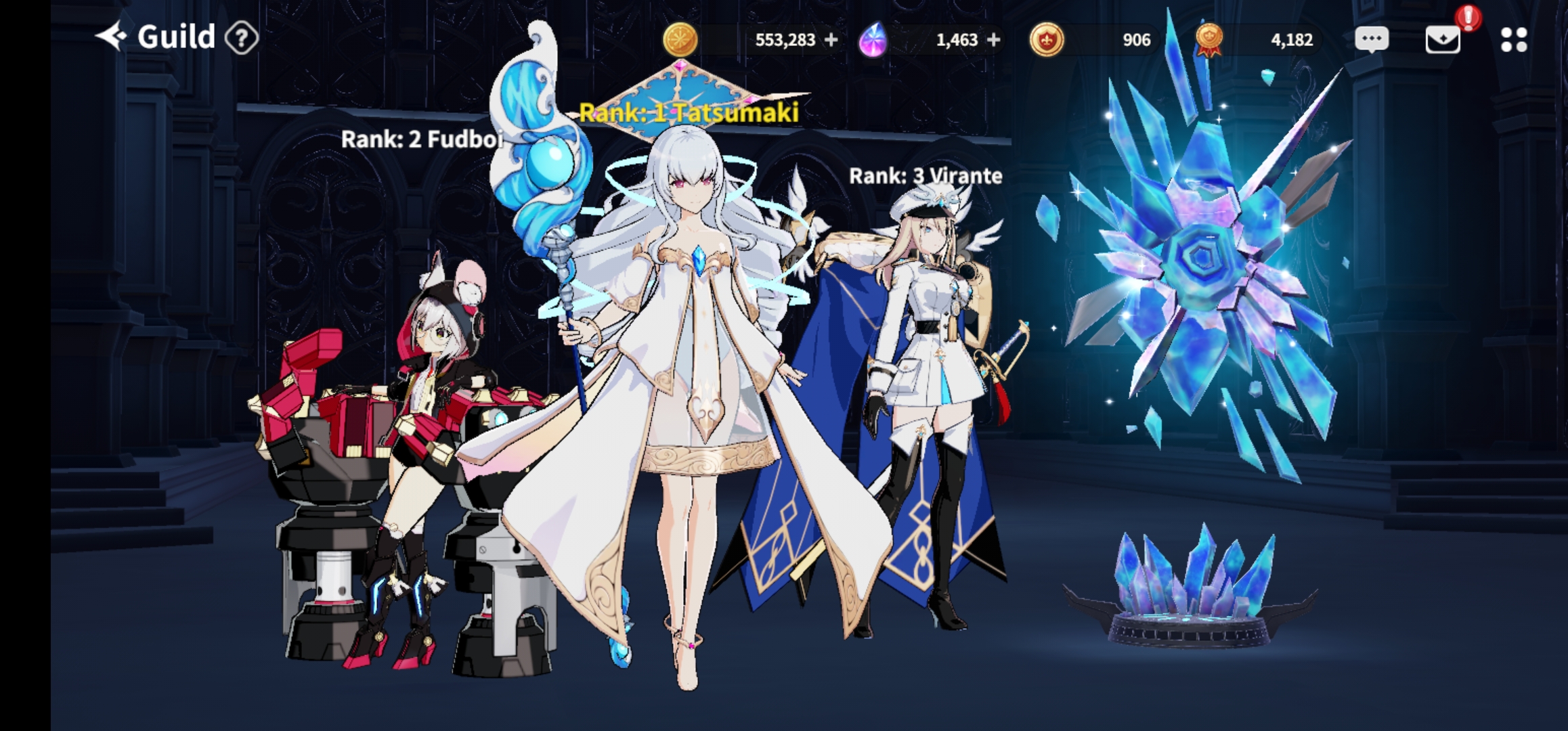 Hello,
Feel free to join Veronica(Global). We are active raiders. Come ask anything on discord.