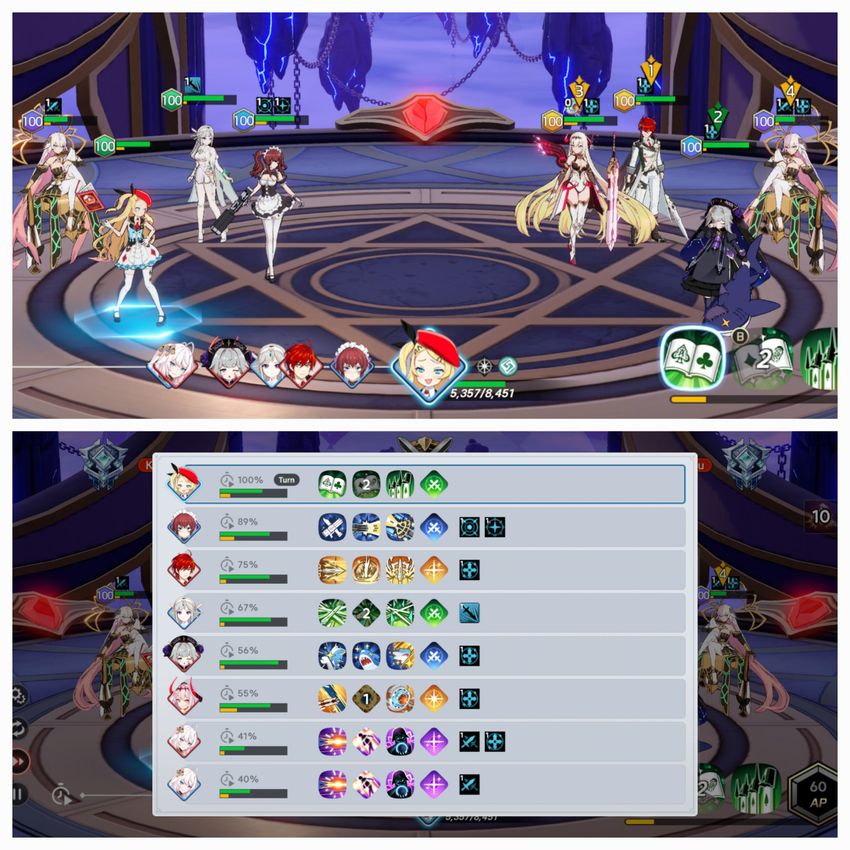 Demiurge Stella, Notia, Revenge, and nonsense
1st move of the match shows all the bugs here...Alice did *not* clear a single Immunity on her opening attack. Notia did not attack because there was no debuff applied. Notia's passive skill her went on Cooldown anyway, then Demiurge Stella used Revenge. none of that should be happening like that with Notia or Demiurge Stella.
2 Alices walk into a bar fight at 100%....
If the Attacker Alice is lined up to go 1st, she uses her 2nd skill and gains 100% Priority, but politely steps aside to let the Defense Alice go next.If the Defense Alice gets lined up to go 1st, she uses her 2nd skill, gains 100% Priority, then says "nah I'm gonna go again, hold my tea cup."It should not go like that. Either both or neither should get another turn at the start.
Ads sometimes don't give stamina reward
[1]
There's a bug when watching ads for stamina, sometimes even though it says you receive 12 stamina, your total stamina doesn't actually change (not a visual bug, you literally do not actually get it, even when restarting game it isn't there, and you have lost one of your 15 chances)I'm not 100% if this is the cause of why sometimes you don't get it (you do get it about 80% of the time, or at least I have) but the last one I watched I ***uely noticed what I think was 8 seconds left, the ad ended, and the reward was granted, perhaps it's an issue with ads that are less than 30 seconds not granting rewards?
Ataque continua dando miss
Os desenvolvedores disseram que iriam mudar esse problema de ataque errando mas, mas continua a mesma coisa nos últimos dois dias perdi 6 partidas por causa disso, eu perdi pra um Leo após errar 11 de 13 ataques.Na nota eles disseram que quando ocorresse miss causaria 50% de dano, mas minha noa quando acerta crítico causa cerca de 12k sem contar o hit extra, quando o ataque acerta como miss causa entre 30 a 50 de dano.Onde está a lógica de 12k cair pra 40 de dano, mesmo sem contar o crítico não faz sentido causar 40 de dano.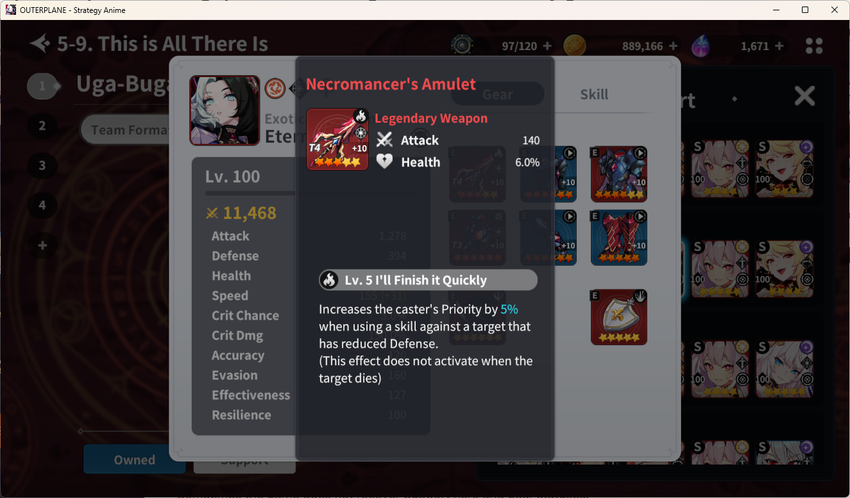 +6
Game is failing to recover Support Hero Stats/Gear stats from friends
Several times I am trying to use Support Heroes function but it's not working well.Sometimes the game does not recover Support hero and gear statuses.Clearly i select Supporters that has maxed level and aparently good Gear setup, but the gear substats show absolutely nothing.