Updates
10/25 (Wed) Update Notice [1]

The Stylish Fantasy World!
Greetings,
This is GM Chris.
Tango and Poncho Costumes will be released on 10/25 after 15:00 UTC. Please check out the patch notes below to learn more about dancing with passion!
Service for Magical Atelier is scheduled to end on October 31. Updates to Costumes and Furniture will continue until the service closure. Please refer to the following announcement for detailed information about the service closure.
▶️ Magical Atelier Service Ending Notice

◈ Notes of Fervor Collection (4★)
- One set of Costumes will be added to K&Q Workshop, Special Premium Draw, Premium Draw, and Craft Costume list on 10/25 after 15:00 UTC.
◈ Notes of Fervor Dyes (5★)
- Preview in all dye colors

◈ Notes of Fervor Costumes/Acquisition


◈ Changes to K&Q Workshop
1. New Costume Banner
- Craft Costume banner will be added on 10/25 after 15:00 UTC.
- [Notes of Fervor] Craft Costume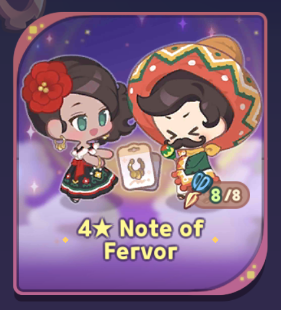 So Beautiful!
I'm going to try to be cool like that guy!
I'll try to keep dancing and enjoying life when you guys at Smilegate shut down.
You guys are truly loved and appreciated.
You'll be truly, deeply, and sorely missed.
Thanks for how amazing this game was.
I had a fantastic time playing it!
Wish I could save my game data from here permanently somehow.