Updates
10/11 (Wed) Update Notice [2]

The Stylish Fantasy World!
Greetings,
This is GM Chris.
Masked invincible ninjas will sneak into Serentis on 10/11 after 15:00 UTC! Check out the patch notes below to view the nimble ninja Costumes!
Service for Magical Atelier is scheduled to end on October 31. Updates to Costumes and Furniture will continue until the service closure. Please refer to the following announcement for detailed information about the service closure.
▶️ Magical Atelier Service Ending Notice

◈ Invincible Ninja Collection (3★)
- One set of Costumes will be added to K&Q Workshop, Special Premium Draw, Premium Draw, and Craft Costume list on 10/11 after 15:00 UTC.
◈ Invincible Ninja Dyes (5★)
- Preview in all dye colors

◈ Invincible Ninja Costumes/Acquisition

◈ Changes to K&Q Workshop
1. 3★ Craft Costume List Update
- New items will be added to the 3★ Hair, 3★ Outfit, and 3★ Accessories craft lists on 9/6 after 15:00 UTC.
- [Invincible Ninja] Costumes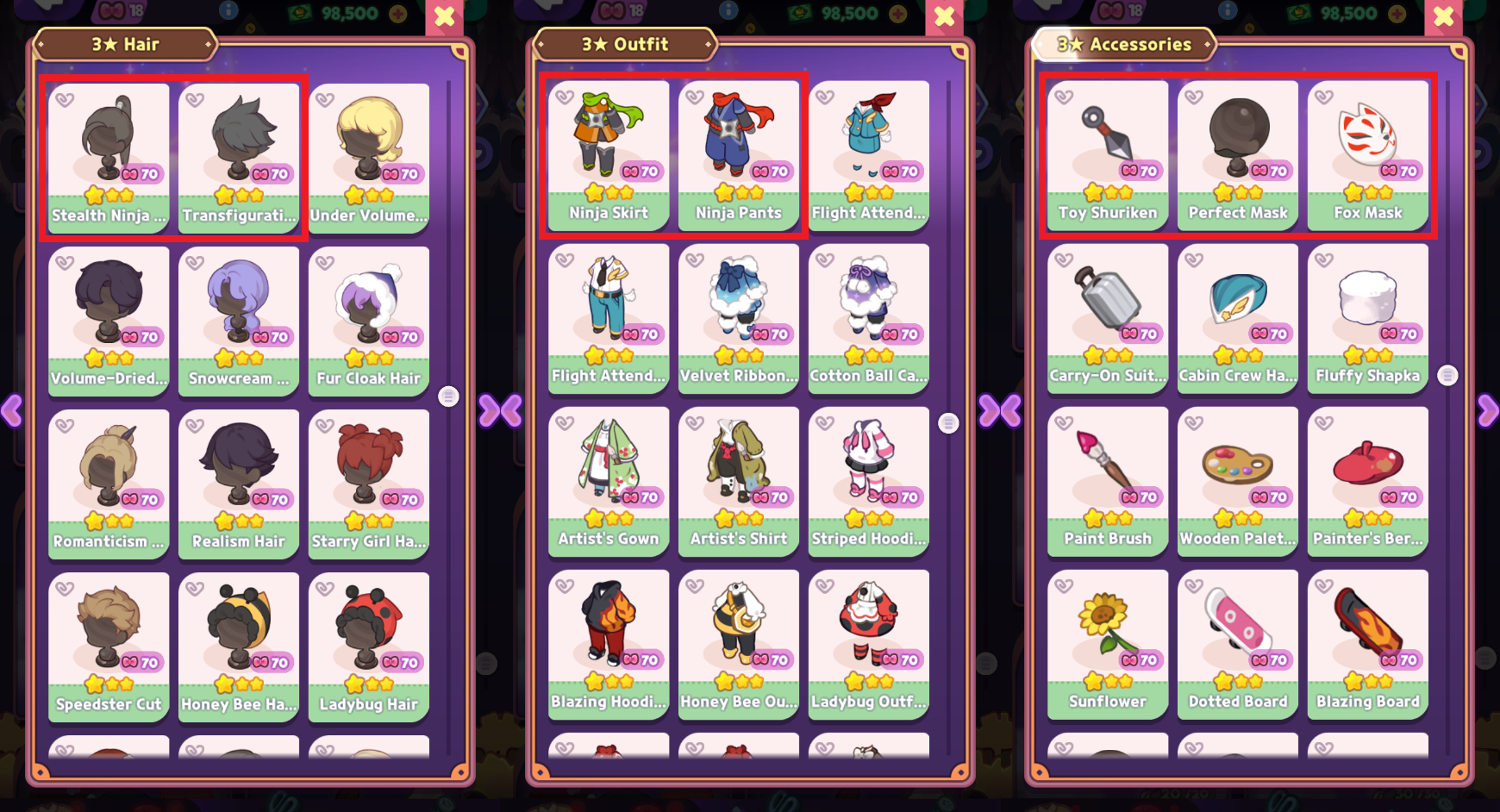 I could definitely see Magical Atelier being on Amazon Prime Gaming, Twitch, Discord, and Live Video Game Streaming Services in general.
I love the game as is, and also some gamers love all kinds of things and stuff and then go crying to the video game developers to make sure it becomes a part of the game.
This costume set is great. So whether Witches and Wizards wear it, Ninjas wear it, Elemental Masters wear it, or a combination. Who says a Ninja can't be an Elemental Master of one or more elements? Who's to say a Wizard or a Witch can't be a Ninja with or without an Elemental Master ability or abilities? Same goes for a Sorcerer also!
This is going to be awesome to wear and love and think about! I ponder and wonder already!
I love it! Great Job!