[Regular] Magic Training Event [2]
2022.07.13 09:00 (UTC+0)
2469

The Stylish Fantasy World
Hello there, Wizards!
GM Lizzy dropping in!
It's time for some magic training before the July maintenance takes place!
This 14-day training period will consist of completing simple missions and earning rewards every day!
◈ Event Details
- Event Period: 7/14 (Thu) 02:00 ~ 7/27 (Wed) 06:00 UTC
- How to Participate: Tap on [Event] in the Lobby screen, then on the [Magic Training Event] banner.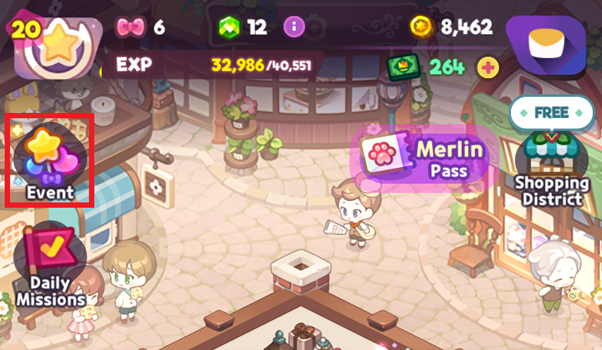 ◈ Magic Training Event
Complete 4 missions every day during the event to receive rewards!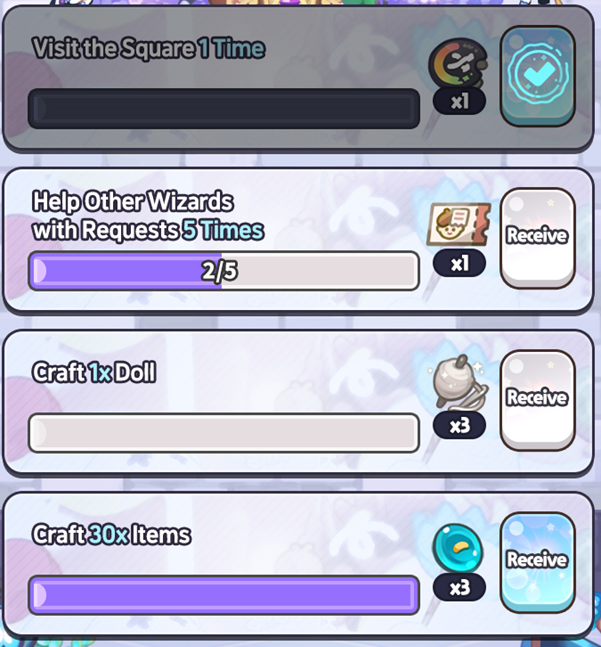 | | |
| --- | --- |
| Mission Details | Reward |
| Visit the Square 1 Time | Random Dye Ticket x1 |
| Help Other Wizards with Requests 5 Times | Request Extra Help Ticket x1 |
| Craft 1 Doll | 1★ Magical Yarn x3 |
| Craft 30 Items | 1★ Chewy Jelly Button x3 |
1) Check out the four missions that are available every day.
2) Complete the missions to activate the Receive buttons.
3) Tap on Receive to have the rewards sent to your mailbox.
4) The missions will reset at 15:00 UTC every day, so you can complete them again for even more rewards.
◈ Notes
※ Any activity completed before the start of this event will not count towards the missions.
※ All rewards from this event will be sent to your mailbox.
※ Please request a 1:1 Inquiry via [Customer Support] if you have any questions regarding the event.
That's it for today! I'll be back with more fun content soon!
GM Lizzy, signing off!
STOVE 추천 컨텐츠
2022.08.08

2022.08.08 18:41 (UTC+0)

2022.08.05

2022.08.05 15:34 (UTC+0)

2022.08.04

2022.08.04 05:57 (UTC+0)

2022.08.03

2022.08.03 08:31 (UTC+0)

2022.08.01

2022.08.01 16:27 (UTC+0)

2022.08.01

2022.08.01 04:39 (UTC+0)