Dear Smilegate,
please work a bit longer on the new UI. In its current form, while the design of the profile sheet is nice everything else is worse than before.
Seperating skills and equipment makes the navigation more bothersome. The colour gradient of the "manage equipment" and "unequip all" buttons also distracts from the hero image while the background of the tab-palette is just some flat colour without transparency, taking away an unnecessary portion of the screen.
Below is a 1:1 comparison. The old UI incorporated everything in the menu MUCH better.
Please just work on it longer so it gets released in a form that is actually an improvement. The old UI was cleaner, had better symmetry and overall faster to navigate.
Best regards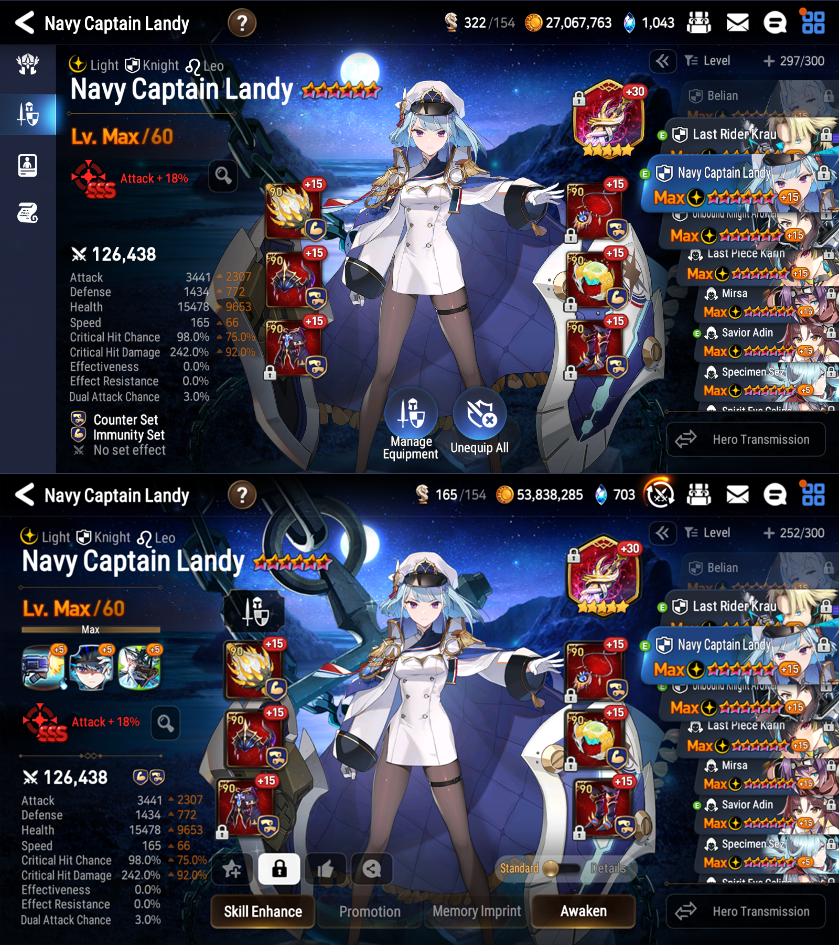 Wanted to add onto this thread by mentioning the friendship gauge is also more difficult to read now due to the lack of contrast in the background in it's new location and the separation of hero skills and equipment is also inconvenient. Additionally, the decision to shift UI elements (manage equipment button) more towards the center of the screen makes the mobile experience weaker and less convenient (thumbs need to move more now to reach the manage equipment button)