[GM] Video Reward Chest Password Reveal
2023.03.29 10:30 (UTC+0)
6895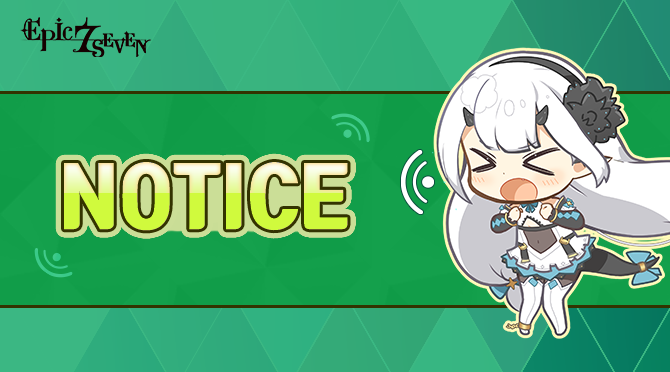 Hello, Heirs!
This is GM Dominiel.
Please see below for the password to the Video Reward Chest sent to your in-game mailbox. Please note that there is a storage limit for the box, so please make sure to collect it within the allocated time.
■ Video Reward Chest Password Reveal
| | |
| --- | --- |
| Category | Video Reward Chest Password |
| Schedule | 3/29 (Wed) 10:00 ~ 4/1 (Sat) 09:59 UTC |
| Code | zerodefect |
| Rewards | Leif x3, Gold x300,000 |

- Distribution Method: Log into the game during the period above to receive the gift box in your in-game mailbox. (Storage period: 7 Days)
※ The Video Reward Chest will be sent to Heirs in their mailbox following the release of the 1-minute Summary or Preview videos for new Heroes. The password to open the chests will change every time.
ㄴ Depending on the circumstances, the gift box might change to a different reward.
※ Epic Seven's Official YouTube Channel
Thank you.

STOVE 추천 컨텐츠
2023.06.05

2023.06.05 11:44 (UTC+0)

2023.06.05

2023.06.05 05:50 (UTC+0)

2023.06.03

2023.06.03 13:41 (UTC+0)

2023.06.03

2023.06.03 09:26 (UTC+0)

2023.06.03

2023.06.03 07:27 (UTC+0)

2023.06.03

2023.06.03 06:44 (UTC+0)