[GM] Google & Apple Sign-in Feature Added to Huawei AppGallery
2023.03.29 03:00 (UTC+0)
2860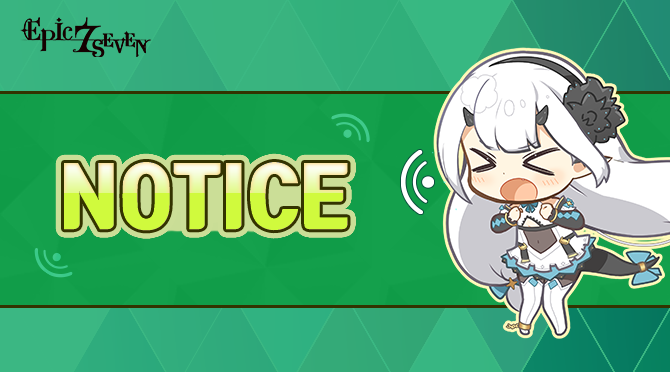 Hello, Heirs!
This is GM Dominiel.
The new Sign-in feature will be added to Huawei AppGallery from 3/28 (Tue).
If you're using the AppGallery market, you can use your existing Google or Apple account to log in to AppGallery.
Please see below for more details.
■ How to sign in with a Google or Apple account to Huawei AppGallery
▶ How to Download Epic Seven on HUAWEI AppGallery
On the account selection screen, select 'Google Sign-in' / 'Apple Sign-in'.
- Current Sign-in Options: STOVE / Facebook / Twitter
- Sign-in Options after the maintenance: STOVE / Google / Apple / Facebook / Twitter

When you select Google Sign-in, you will be directed to a web page to enter your account information.
3. Open the game client and enjoy Epic Seven.
■ HUAWEI AppGallery Event
There are currently several events for Heirs taking place on HUAWEI AppGallery. We look forward to your participation.
▶ Event Pages
1) Europe: Event Page
2) Asia: Event Page
3) Japan: Event Page
4) South America: Event Page
We will continue to do our best to provide a better gameplay experience.
Thank you.

STOVE 추천 컨텐츠
2023.06.03

2023.06.03 06:02 (UTC+0)

2023.06.02

2023.06.02 04:12 (UTC+0)

2023.05.31

2023.05.31 20:35 (UTC+0)

2023.05.31

2023.05.31 18:41 (UTC+0)

2023.05.31

2023.05.31 18:24 (UTC+0)

2023.05.31

2023.05.31 09:59 (UTC+0)