[GM] Fan Art Winners Page
2023.03.21 09:00 (UTC+0)
4467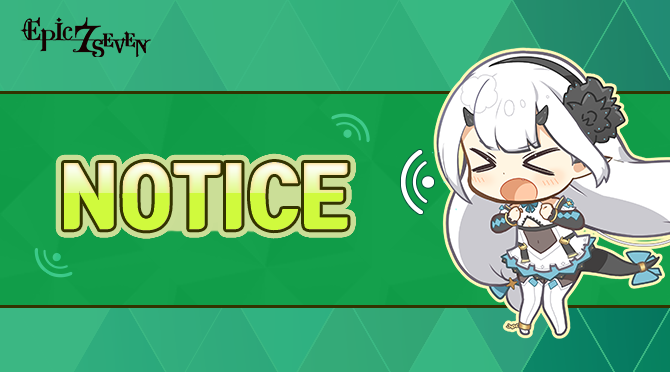 Hello, Heirs!
This is GM Dominiel.
We have created the Fan Art Winners page, where you can view the winners of past Fan Art Contests. Please see below for more details and to explore a variety of Fan Art creations!
■ Fan Art Winners Page
On this page, you can see all the winning art of Epic Seven's official Fan Art Contest. The winners of the upcoming Fan Art Contest will also be added to this page after the winner's announcement.
[How to Visit]
1. You can access the Fan Art page by either clicking on the Community menu and selecting it from there, or by using the link below.
▶️ Fan Art Page
2. Alternatively, you can also visit the Fan Art page by clicking on the in-game banner.
[Log into Epic Seven > Event > Tap the Fan Art Winners Banner]

We'll be having more Fan Art Contests on a variety of topics related to Epic Seven Heroes or World! More great works will be continuously showcased on the Winners page, so stay tuned for more!
Also, we hope our Heirs will be interested in the ongoing Epic Seven Illustration Contest. We'll be back with more enjoyable news in the future!
Thank you.

STOVE 추천 컨텐츠
2023.06.03

2023.06.03 09:26 (UTC+0)

2023.06.03

2023.06.03 07:27 (UTC+0)

2023.06.02

2023.06.02 01:39 (UTC+0)

2023.05.31

2023.05.31 18:41 (UTC+0)

2023.05.31

2023.05.31 18:24 (UTC+0)

2023.05.30

2023.05.30 17:53 (UTC+0)