[GM] Epic Seven x Amazon Appstore PC Version (Windows 11) Available [15]
2023.03.15 10:30 (UTC+0)
7032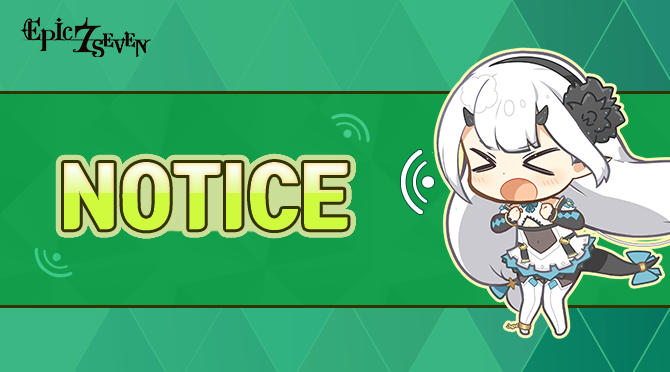 Hello Heirs.
This is GM Dominiel.
Amazon Appstore PC Version (Windows 11) will be available following the maintenance on 3/16 (Thu).
For Heirs with Windows 11 devices, Epic Seven is also available for download on PC via Amazon Appstore.
Please see below for more details.
■ How to play Epic Seven from the Amazon Appstore PC Version with Windows 11 devices
i) To download and install the Amazon Appstore on your Windows 11 device, search for it in the Microsoft Store.
- Microsoft Store: https://apps.microsoft.com/store/apps
- Amazon Appstore: https://apps.microsoft.com/store/detail/amazon-appstore/9NJHK44TTKSX
ii) Launch the Amazon Appstore and search for Epic Seven to download and install.
iii) Run Epic Seven installed on a Windows 11 device.
※ Please Note
- Google Sign-in is not available on the Amazon PC version, but will be supported in a future update.
- Get up to 20% off when you purchase and pay with Amazon Coins on the Amazon Appstore.
We apologize for the delay in releasing the Amazon PC version of Epic Seven.
We will always strive to provide the best gaming experience possible for our Heirs.
Thank you.