[ Hero Concept 41 ] Desolator Adin [3]
RANK54

2023.03.14 15:27 (UTC+0)
1035
This is the 41st original hero concept.
Special number, special episode.
Enjoy :)
Desolator Adin

Dark Thief
Who renounces the light and becomes a retainer of hell.
Artwork (Drawn by me):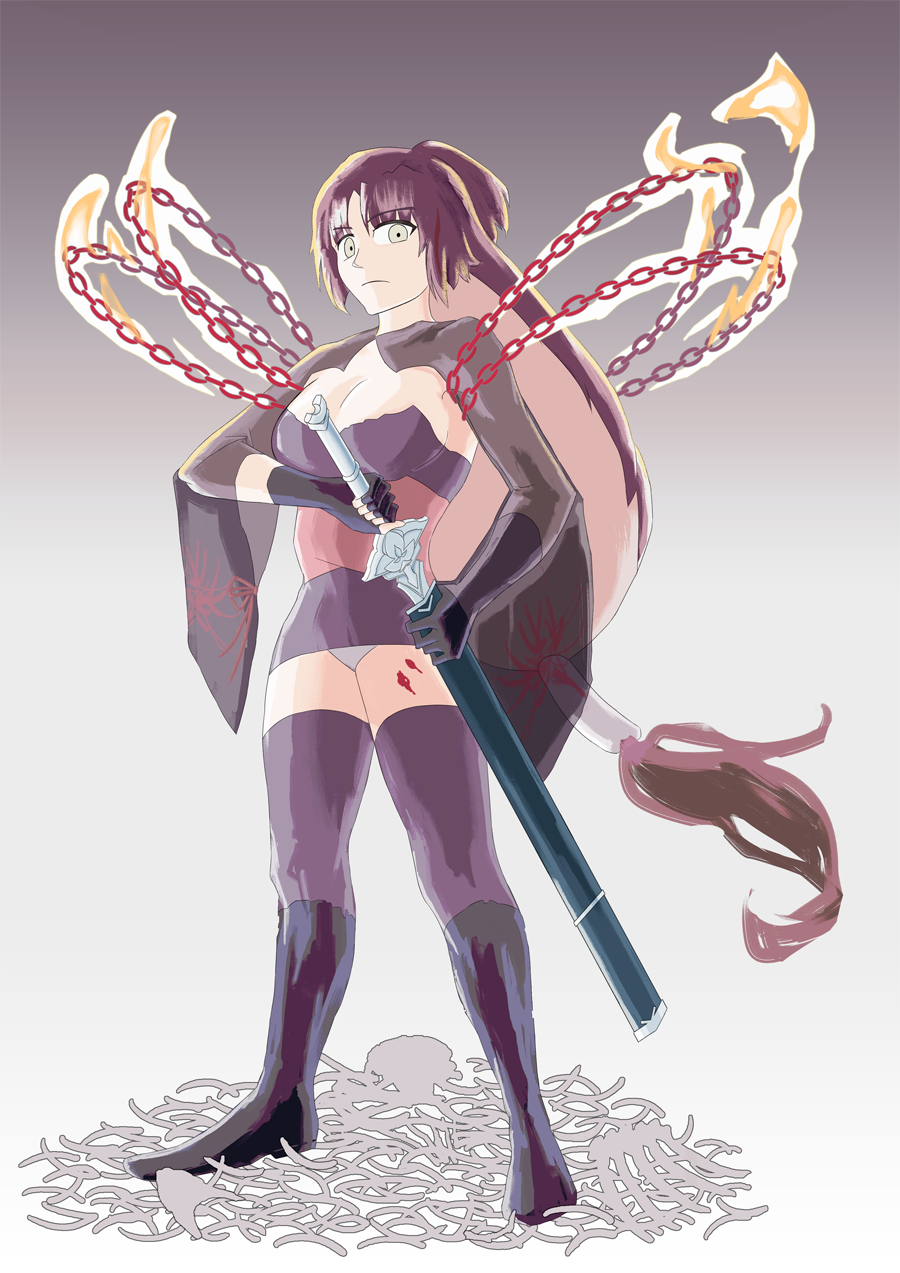 [ S1 - Sacrifice ]
Attack an enemy.
Penetrates Defense by 45%, but damage dealt is distributed equally among all enemies.
//Overrides damage sharing effects
[ S2 - Stygian Enforcer ] CD: Passive
The first and the second enemy single target skill at the first battle will always target ally hero at the front row (If possible). ALL heroes cannot be Revived.
When an ally hero dies, for enemies that have less Max Health than the dead ally, decrease their Buff Duration by 1 turn and Combat Readiness by 15%. The caster also gains Skill Nullifier and deals additional damage to the lowest health enemy.
//"If possible" Means: Ally hero at the front row is alive and the affected single target skill can be casted on an ally hero
[ S3 - Death's Grip ] CD: 4 Turns
Attack an enemy.
Remove up to 65% (15% If the attack misses) Max Health from the ally hero with the highest Max Health to increase damage dealt by the same amount as removed health.
//Increases fixed (Final/Post-mitigation) damage
//Kills the ally when it has less than 65% (15%) Max Health
Note:
Current on-death effects trigger on both ally and enemy hero death.
This S2 on-death effect only triggers on teammate death.
So its effect is made stronger.
With S2, we can say goodbye to Zio and Lua.
Also a way to deal with Specter Tenebria, even if you are just getting hit.
S3 is good with Krau/Yulha.
Because of passive Extinction, this skill also brings high risk to affected ally.
S1 only hits hard when there are 1~2 enemies. S3 can accelerate this process.
Also serves as a way to damage stealthed heroes.
Comments are welcomed.
For character story, see This Post.
STOVE 추천 컨텐츠
2023.03.15

2023.03.15 11:11 (UTC+0)

2023.03.15

2023.03.15 06:44 (UTC+0)

2023.03.14

2023.03.14 09:25 (UTC+0)

2023.03.12

2023.03.12 13:12 (UTC+0)

2023.03.12

2023.03.12 10:07 (UTC+0)

2023.03.12

2023.03.12 09:57 (UTC+0)