[Closed] Happy Valentine's Day
2023.02.02 08:00 (UTC+0)
6141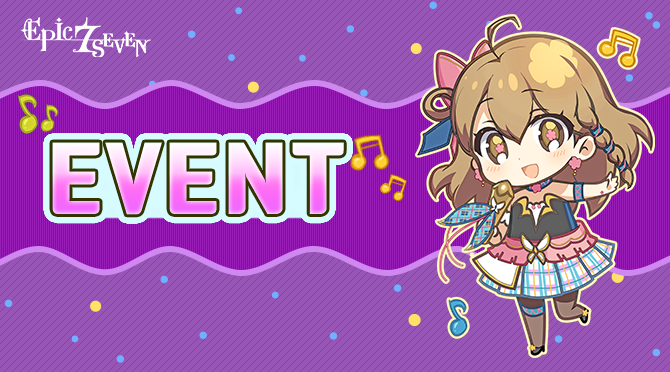 Hello, Heirs!
This is GM Dominiel.
Show your love to people around you during the month of love!
■ Happy Valentine's Day Board Event
1. Schedule: 2/2 (Thu) after the maintenance ~ 2/22 (Wed) 23:59 UTC
2. Details: To see how to participate in the event, go to [▶ How to open an event page?]
[Collect Dice]
Complete Daily Missions and collect Energy and Dice!
You can acquire up to 4 Dice per day. Any unused Dice you have acquired will reset daily, so please use them on the day you collected them.
- Content: Adventure, Hunt, Spirit Altar, Arena, Automaton Tower, and Expedition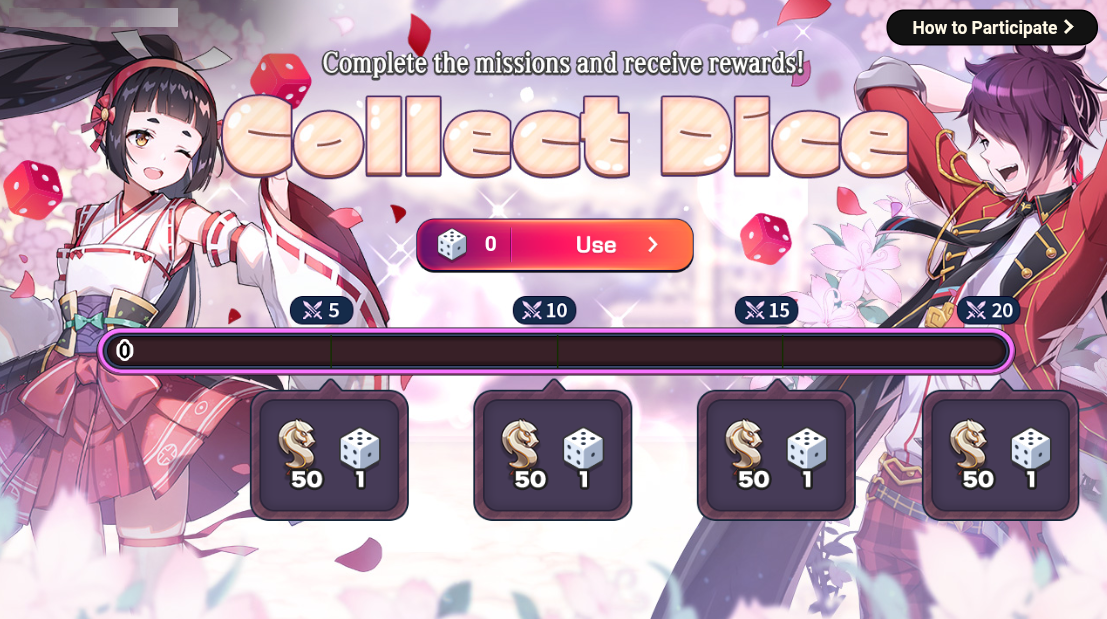 ※ Consuming Flags to play Arena also counts toward the Daily Mission. (World Arena is not applicable.)
※ Challenging the Automaton Tower again will not count toward your Daily Mission.
[Happy Valentine's Day Board]
Roll the dice you've acquired and receive rewards! You can receive rewards marked on the board. You can also receive bonus rewards after finishing the lap.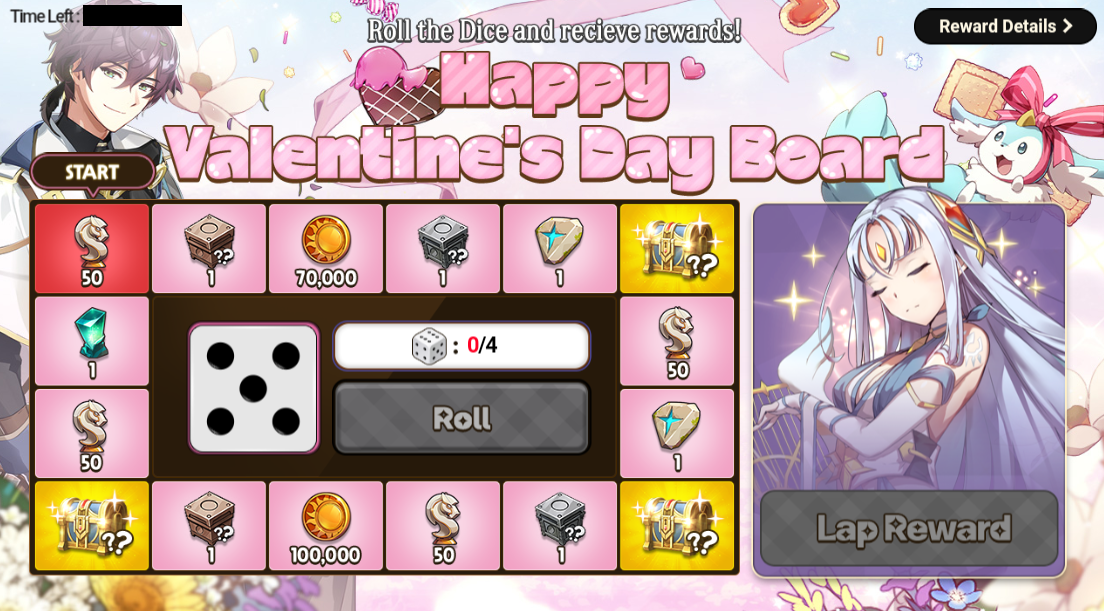 [Sweet Valentine's Day Gifts]
Receive bonus rewards based on the number of Dice you have used.
Accumulated rewards can only be received once during the event period.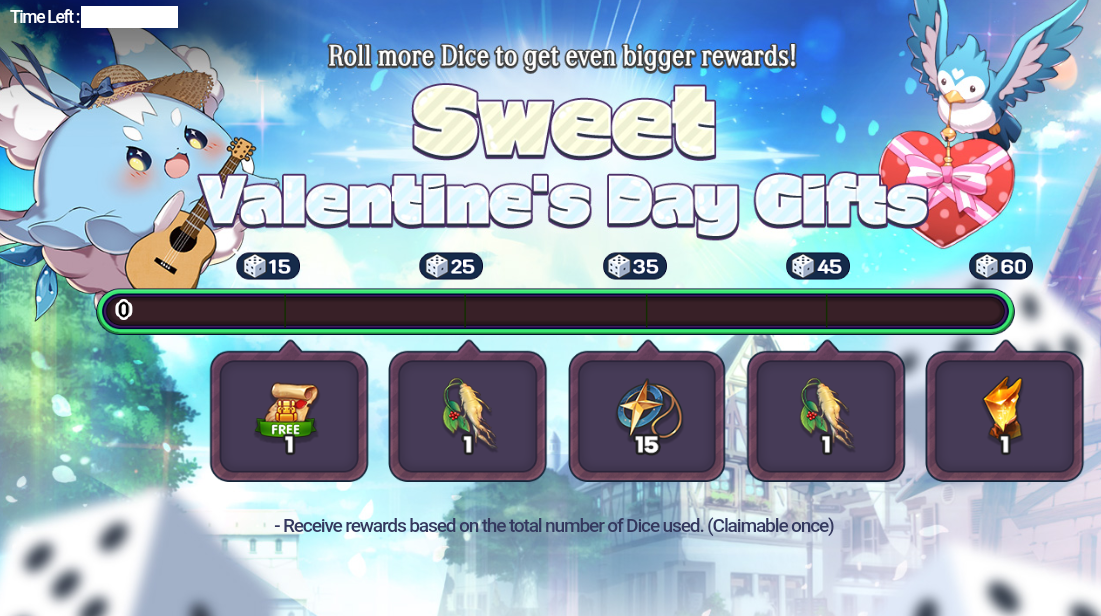 ※ Please Note
- Daily missions will be counted after the start of this event.
- Daily Missions are reset daily at the reset time of your server.
| | |
| --- | --- |
| Server | Reset Time |
| Korea / Asia / Japan | 18:00 UTC |
| Europe | 03:00 UTC |
| Global | 10:00 UTC |
- Devices with an OS lower than AOS 6.0 might have trouble running the game smoothly. We recommend playing on a device with OS 6.0 or higher.

Thank you.

STOVE 추천 컨텐츠
2023.03.21

2023.03.21 08:40 (UTC+0)

2023.03.21

2023.03.21 02:35 (UTC+0)

2023.03.20

2023.03.20 20:48 (UTC+0)

2023.03.20

2023.03.20 14:38 (UTC+0)

2023.03.20

2023.03.20 13:59 (UTC+0)

2023.03.20

2023.03.20 11:02 (UTC+0)