[Current] Free Unequip Event [5]
2023.01.25 09:00 (UTC+0)
2016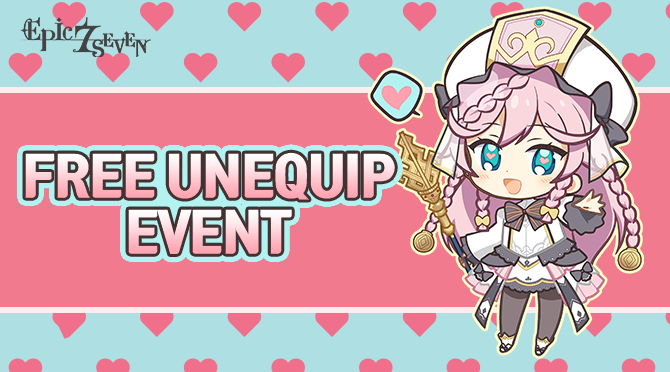 Hello, Heirs!
This is GM Dominiel.
We have prepared the Free Unequip event that is held on the fourth week of each month!
Enjoy this Free Unequip Event which will allow you to try out new equipment on your Heroes!
Please see below for more details.
■ Free Unequip Event Details
1. Schedule: 1/26 (Thu) 03:00 ~ 1/29 (Sun) 14:59 UTC
2. Details: During the event period, Heirs can unequip Equipment/Artifacts at no cost.
※ Please Note
- This event will be carried out for the same period on all servers.
Thank you.