[Winners] [Winners] Global Creator Invitational Season2 - Subscribe & Follow Event [639]
2022.12.01 04:00 (UTC+0)
4080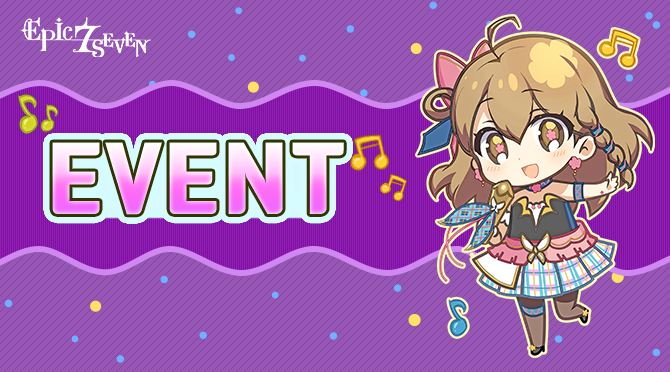 PLAY THE ANIMATION! Epic Seven!
Hello Heirs!
GM Sez is back to announce the winners of the ' Global Creator Invitational Season2 - Subscribe & Follow Event'

▶

Without further ado, here are the list of 10 lucky event winners!
| | |
| --- | --- |
| Nickname | Server |
| Sparklin**** | Asia |
| Hiltl*** | Asia |
| llAi*** | Asia |
| Sua** | Asia |
| Mono**** | Global |
| Sae** | Global |
| CreamOD**** | Global |
| BaconPan**** | Global |
| GrahfV**** | Global |
| Chowwm*** | Global |
Collection of Personal Information for Delivery of Epic Seven Merchandise
Event winners will be requested to submit their shipping address for the purpose of delivering the prizes.
Please note that the shipping address form may vary depending on the region, and you will need to submit the address in which you are currently residing.

- Shipment information submission period: 12/16(Fri) ~ 12/25(Sun) 23:59(KST)

Event winners must fill out the following shipping request survey in order to receive their prizes.
▶ [Shipping Request Survey Form for Prize Delivery]
※ Please note
- This event has been conducted in accordance with the [Event Regulations]
- Winners should double check that they have entered accurate delivery information in order to receive the prizes in time.
- Players residing outside of South Korea MUST submit their delivery information in 'English'.
- Please submit valid shipping information to prevent any issues from occurring during the delivery process of the prize.
- In countries where international shipping is currently not permitted, the delivery of the prize will be delayed until restrictions have been lifted.
- A customs clearance fee may be levied on the prizes, and the prize could be returned to the sender if the recipient fails to pay the fee
- Depending on the circumstances the prize may be changed into an in-game item with equivalent value or a different item.
---
PLAY THE ANIMATION! Epic Seven
Hello Heirs. This is GM Sez !
The Epic Seven Global creator battle our Heirs participated back in June is coming back with Season2 beginning Dec 3rd!

A total of 32 creators will be participating in the second season of Global Creator Invitational,
so get ready for plenty of fun and excitement! Don't forget to participate in the Gift Event prepared by GMSeztoo~ ♫͙◟̊₍ꃓ₎◞◟₍ꃔ₎◞̊♫͙
■ Global Creator Invitational Season2 - Subscribe & Follow Event

[Event Schedule]
During 12/1(Thu) ~ 12/7(Wed) 23:59 KST
[How to participate]
1) Follow us on either the Epic Seven YouTube or Twitch channel to participate!
- If you are already a follower, that's great! Go directly to (2) below.

2) All you have to do now is submit your Nickname and Server info in this board and you're done!


[Event Rewards]
- All participants: Leif x2
- We'll be giving away E7WC Desk pads to 10 lucky winners! .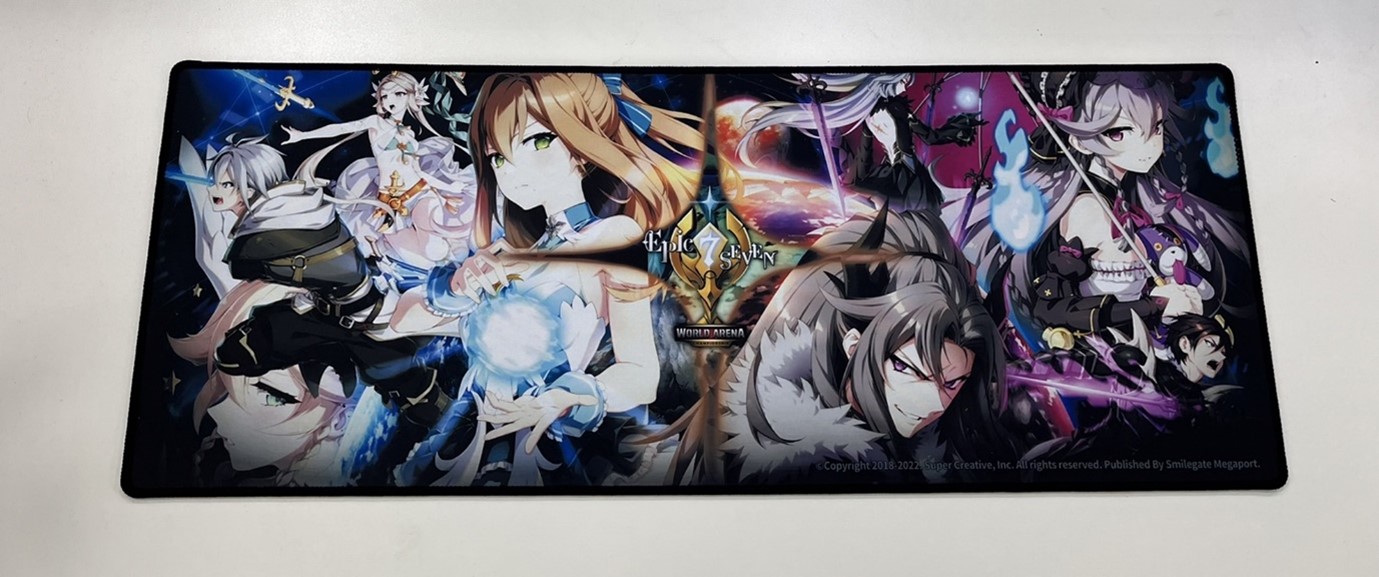 [Winner announcement]
12/13(Tue)
[Please Note]
- Please enter your correct nickname and server info in order to receive rewards.
- Players can only participate in the event once per account, and double entries are exempt from the
reward.
- Plagiarized entries will be disqualified, and any comments not relevant to the event or are against our policy will be deleted without prior notice.
- Only Heirs 18 years old or above will be eligible to participate in this event, and winners will be requested to provide their personal information for the delivery of the prizes
- For more details about our event policy, please visit our [Event Regulations] page.

We look forward to all your support and participation in the matches taking place from 12/3 through 12/18.

STOVE 추천 컨텐츠
2023.01.27

2023.01.27 23:08 (UTC+0)

2023.01.27

2023.01.27 13:27 (UTC+0)

2023.01.26

2023.01.26 16:18 (UTC+0)

2023.01.26

2023.01.26 15:15 (UTC+0)

2023.01.26

2023.01.26 12:53 (UTC+0)

2023.01.24

2023.01.24 18:45 (UTC+0)