[Issues] 11/11 (Fri) Unpaid Point Exchange Event Reward Distribution
2022.11.14 09:00 (UTC+0)
3608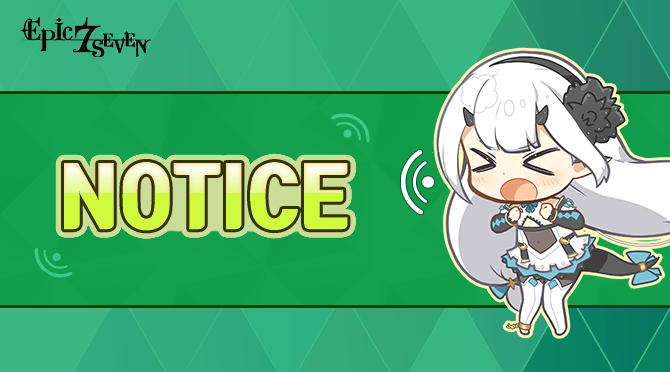 Hello Heirs!
This is GM Dominiel.
An issue was discovered on 11/11 (Fri) where the Point Exchange rewards were not been distributed between 03:00 ~ 05:45 UTC. We apologize for any inconvenience that this issue may have caused.

Any unpaid mission rewards during the period stated above will be sent to the in-game mailbox by 11/14 (Mon) 11:00 UTC. Please see below for the details.
■ 11/11 (Fri) Unpaid Point Exchange Event Reward Distribution
1. Data of Issue: 11/11 (Fri) 03:00 ~ 05:45 UTC
2. Issue Details:
- An issue where the error code -800002 or 1000 was displayed when a player tried to collect rewards from the [Collect Daily Points] page. The rewards were not sent to the mailbox after tapping the [Receive] button.
※ The points to enter the prizes have been paid normally.
3. Distribution Schedule: 11/14 (Mon) 11:00~ 11/21 (Mon) 10:59 UTC
4. Distribution Details: Log into the game during the distribution period to receive the unpaid reward in your in-game mailbox.
If the event reward is not distributed normally, please contact the Epic Seven Customer Service 1:1 inquiry. We will do our best to assist you.
We will continue doing our best to provide you with the best service possible.
Thank you.

STOVE 추천 컨텐츠
2022.11.25

2022.11.25 06:18 (UTC+0)

2022.11.18

2022.11.18 00:55 (UTC+0)

2022.11.15

2022.11.15 07:33 (UTC+0)

2022.11.14

2022.11.14 01:24 (UTC+0)

2022.11.13

2022.11.13 22:56 (UTC+0)

2022.11.09

2022.11.09 01:14 (UTC+0)