[New/Returning Heir Tip] Leveling your characters / Promoting / Foddering / Imprints
RANK70

2022.09.30 09:41 (UTC+0)
62
Europe / jupiterIO
First of all, DO NOT use 4star or 5star characters or artifacts to level up other characters/artifacts randomly. SAVE & STORE ALL OF THEM. Even if it's a character/artifact you already have, you can use that copy to merge with the same character/artifact you already own to make it even stronger. This process is called "imprinting"
Leveling
For the usual way of leveling a character we will use Penguins, Phantasmas and 2star characters. All of these are ressources you naturally get by playing the story mode or the Forest of Souls in the Sanctuary. Our end goal for every character is to level them up to level 60 which is the maximum. To raise a character's level you simply use that character in story mode (or other PVE content) or you click on the "level up"-button in the character menu which lets you use penguins to level up that character in a much faster way.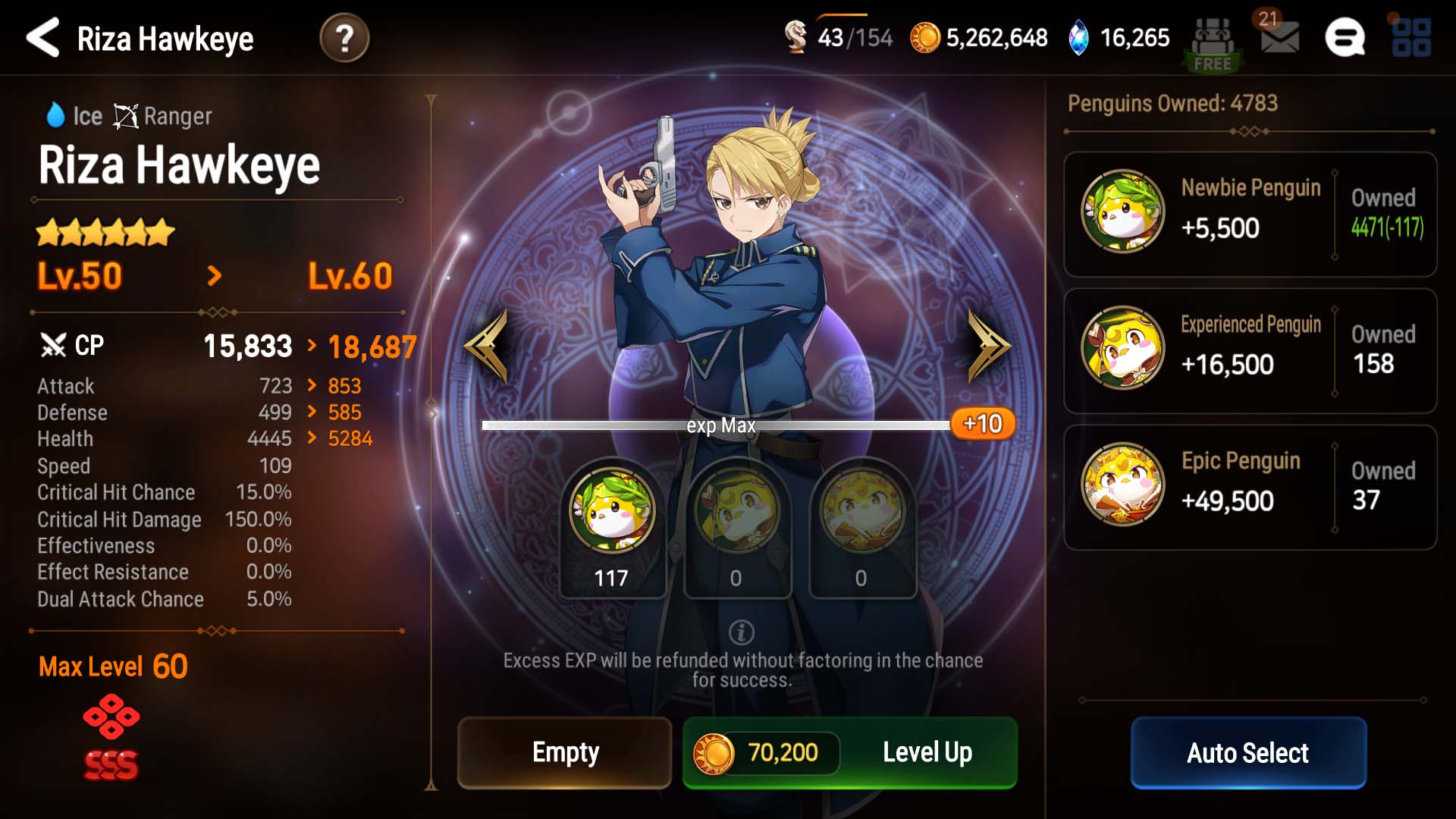 Promoting
When you level your character you will eventually hit the maximum level which is according to the number of stars your character currently has (3stars = lvl30, 4stars = lvl40, 5stars = lvl50,..). We can raise that level cap and add a star to our character by a process called "Promotion". Promoting a characters requires the characters to be at the maximum level of it's current star-tier. Now we can use any unit of the same star-tier to promote that character to the next tier and with that, raise it's level cap. For promotion purposes we want to use Phantasmas most of the time. We can level up these Phantasmas the same way we level up our regular characters to eventually match the star-tier required to promote the character you want to promote. To promote Mega-Phantasmas, it's recommended to have a healthy amount of 2star units/mobs that you get from playing the story mode. They serve solely as fodder.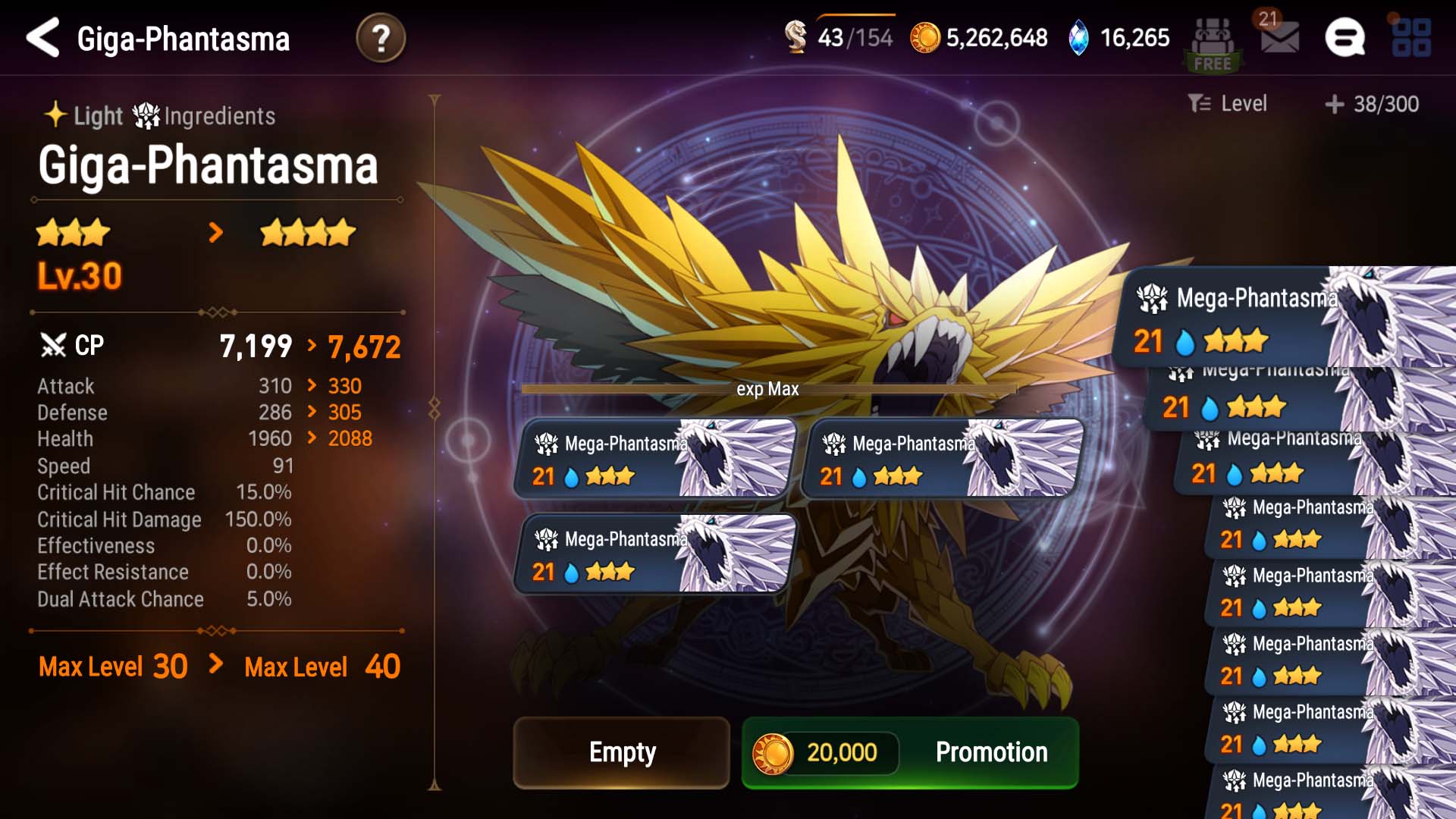 Imprints
Imprints are a way to give your character (or the team you use your character with) additional stats by simply merging a copy of a character with the original character itself. The type of stats (attack, health, crit chance, etc.) vary from character to character and can not be changed. If you merge multiple copies into that original character you can raise the stat even higher. Every character has the limit set at 'SSS'. "Unkown Slates" can also be used for imprinting but are a very rare ressource and should be used wisely. For some characters these imprints can be crucial to building them correctly. For most chracters however it is primarily a nice bonus and definitely not a must-have. A last thing to note is that ML-characters or other alternate versions of a characters can also be imprinted with copies of their original RGB-counterparts. For example: Both Little Queen Charlotte (light ML5) and Summer Break Charlotte (ice limited) can be imprinted by regular Charlotte (fire).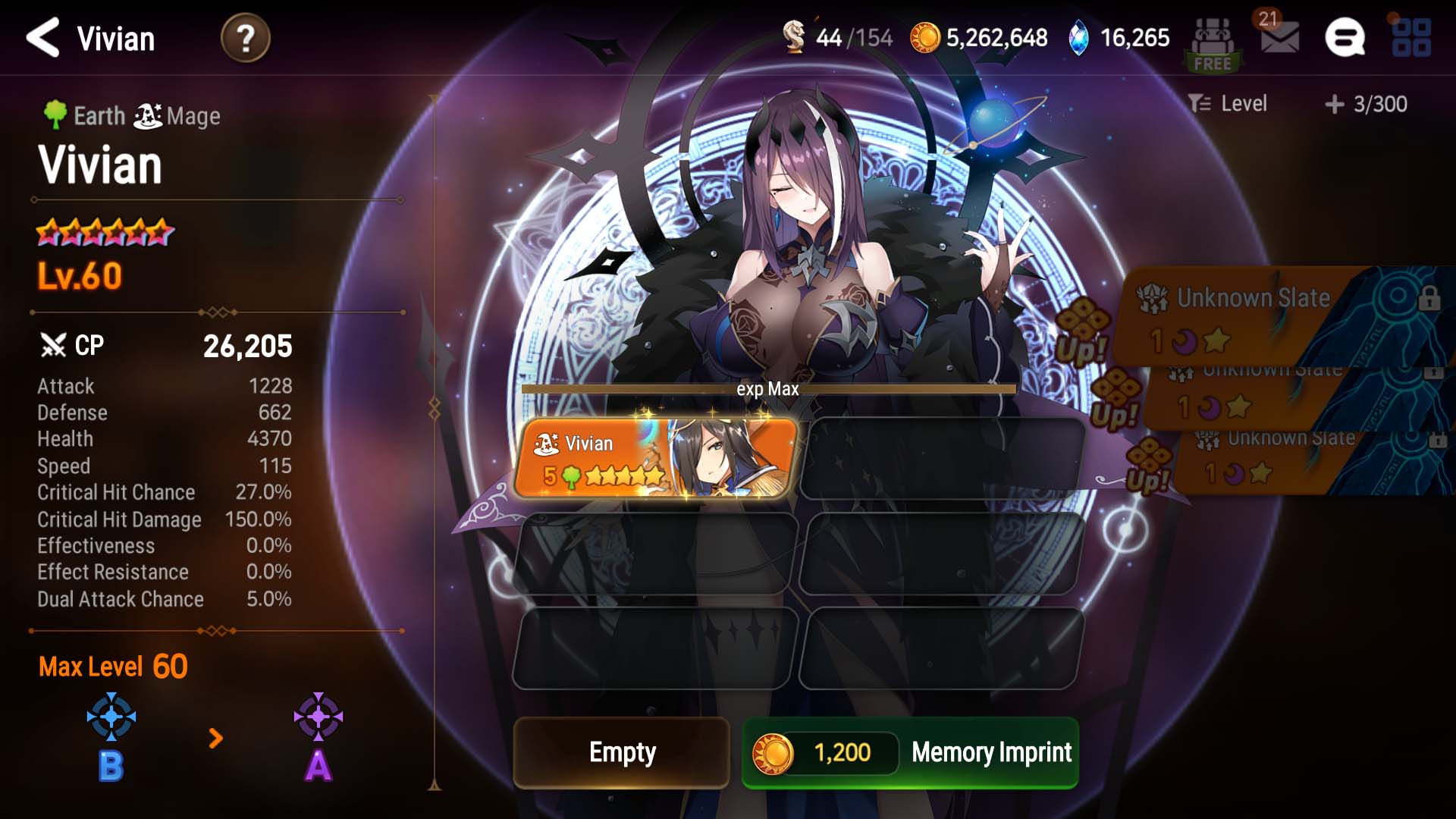 Extra: Promoting & Imprinting at once!
If you get lucky and have a copy of a character ready before promoting your to the next star-tier, you can use that copy as a promotion material which also gives 1 imprint to the character at the same time. This way you can save some of those Phantasmas you would normally use and use them for another character. If you happen to have multiple copies you might not have to use Phantasmas at all!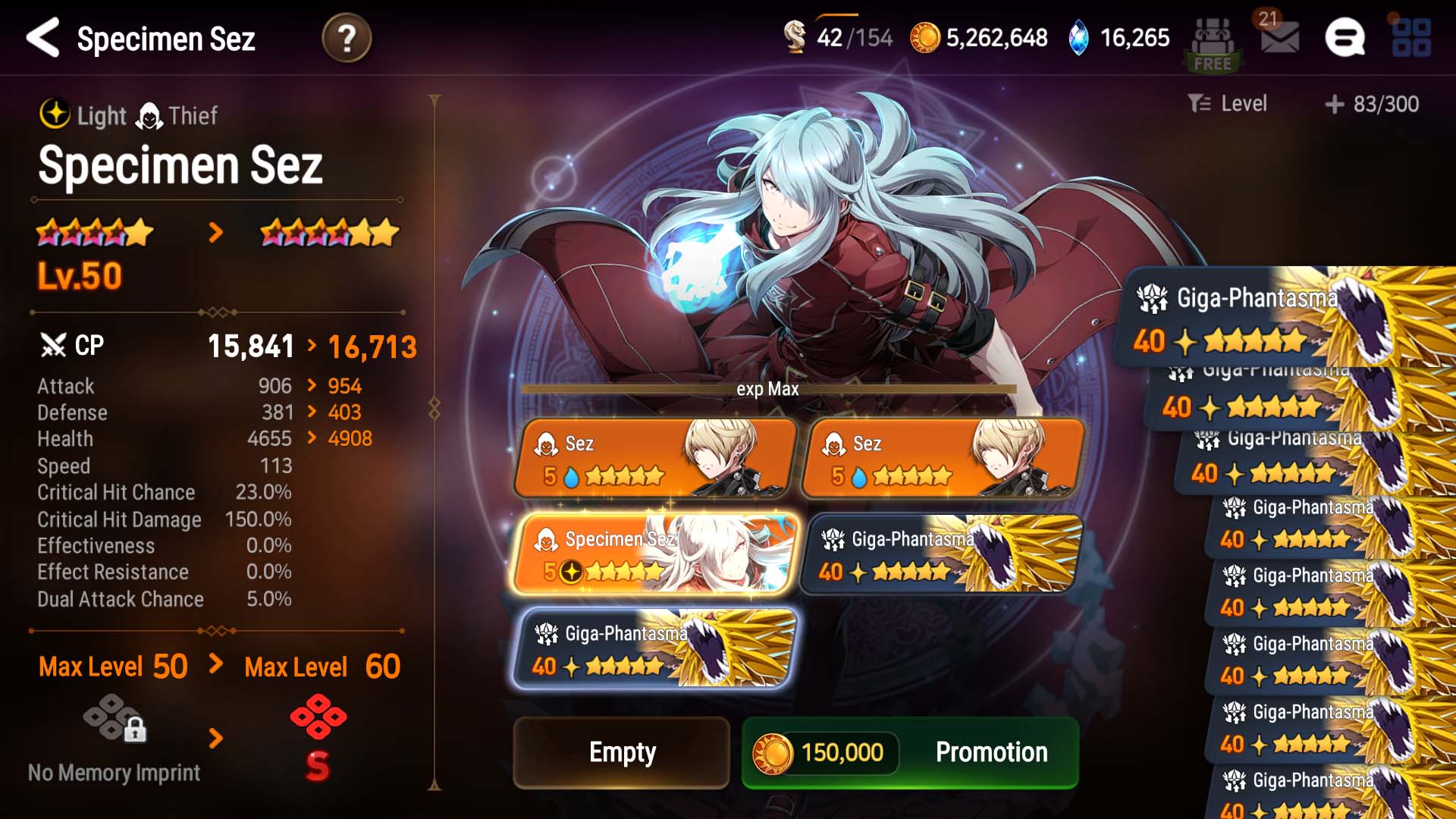 STOVE 추천 컨텐츠
2023.01.29

2023.01.29 11:05 (UTC+0)

2023.01.29

2023.01.29 08:38 (UTC+0)

2023.01.28

2023.01.28 15:46 (UTC+0)

2023.01.28

2023.01.28 08:04 (UTC+0)

2023.01.27

2023.01.27 23:08 (UTC+0)

2023.01.26

2023.01.26 16:18 (UTC+0)