[Winners] Guess the Hero's skill animation Part 4 [206]
2022.09.29 03:00 (UTC+0)
1860
Hello Heirs.
GM Sez is back with the list of the lucky winners!
Before we announce the winners, below are the quiz answers!


<Difficulty level 1>
Lionheart Cermia/ Yulha / Summer's Disciple Alexa / Sharun
<Difficulty level 2>
Zahhak / Ran / Summertime Iseria / Senya
<Difficulty level 3>
Bad Cat Armin / Verdant Adin / Moon Bunny Dominiel / Shadow Rose
<Difficulty level 4>
Kitty Clarissa / Faithless Lidica / Archdemon's Shadow / Great Chief Khawana

Now it's time to announce the 10 lucky winners!! Please see below for the list of winners


■ [$10 Google Gift Cards] to 10 Heirs!
| | |
| --- | --- |
| Server | Nickname |
| Asia | 隨意的小亂 |
| Asia | Badgerco |
| Asia | 枳歆秣槿 |
| Asia | GumiV4 |
| Global | 4V3K41 |
| Global | yhnkopl |
| Global | Toggy |
| Global | kill03Red |
| Global | Wonyoungie |
| Europe | Rokudenashy |
[Please note!]
- This event has been conducted in accordance with the [Event Regulations]
- 10 selected winners above will need to submit an inquiry via Epic Seven customer support by 10/11.
[Epic Seven Customer Support]

We would like to thank all our Heirs for actively participating in the event!


---
Hello Heirs. This is GM Sez!
Epic Seven is currently undergoing maintenance!!
GM Sez has prepared a little event to provide some fun to our Heirs during the maintenance period.

Check the below images and guess which Epic Seven Hero's skill animation they are!



■

Guess the Hero's skill animation Part 4



[Event Schedule]
During the 9/29 (Thu) Maintenance period!

[How to participate]
Check the below skill images and submit 'All' the names of the Heroes that match the skill images.
(*Please leave your answers in the comment using the below Comment Format!)

▶Comment Format:

[Nickname/ Server/ Hero names for <Difficulty levels 1, 2, 3, and 4>
<Difficulty level 1>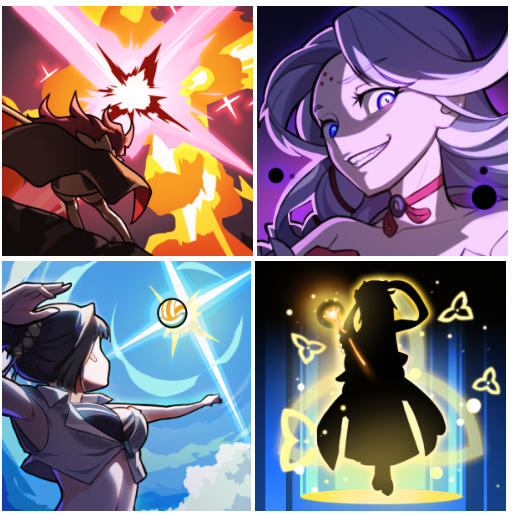 <Difficulty level 2>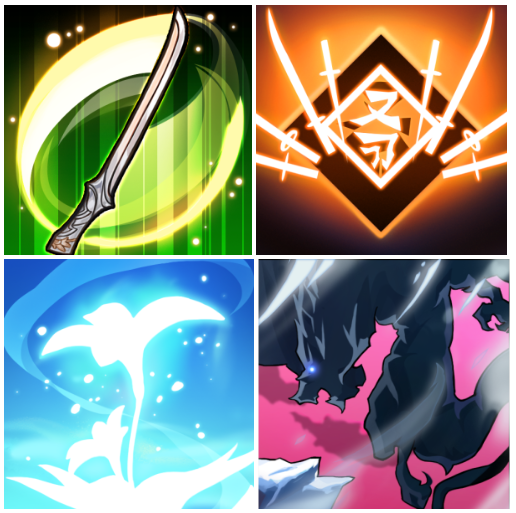 <Difficulty level 3>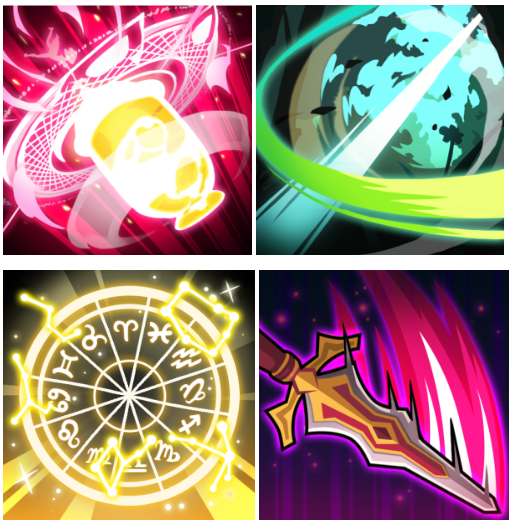 <Difficulty level 4>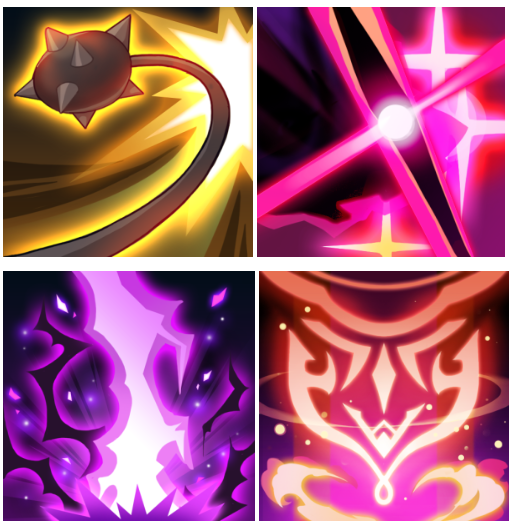 [Event Reward]
[$10 Google Gift Cards] to 10 Heirs!
※ Heirs residing outside of the US will receive 400 Skystones

[Announcement of Winners/Answers]
10/5 (Wed)

※ Please Note
- Make sure to write down your exact nickname and server info in order to claim your rewards.
(*You will be disqualified should the nicknames and server info submitted are not correct)
- Players are allowed to participate in the event once per account, and duplicate entry will not be accepted for participation.
- Only the comments (event answers) that are submitted before the end of maintenance (9/29) will count towards this event.
- Winners will be announced on 10/5.
- For more details about our event policy, please visit our [Event Regulations] page.
STOVE 추천 컨텐츠
2023.01.26

2023.01.26 12:53 (UTC+0)

2023.01.26

2023.01.26 12:07 (UTC+0)

2023.01.24

2023.01.24 18:45 (UTC+0)

2023.01.23

2023.01.23 17:40 (UTC+0)

2023.01.23

2023.01.23 17:09 (UTC+0)

2023.01.23

2023.01.23 16:43 (UTC+0)