[GM] Change of Schedule Notice for this week's Special Side Story [2]
2022.09.08 02:56 (UTC+0)
4914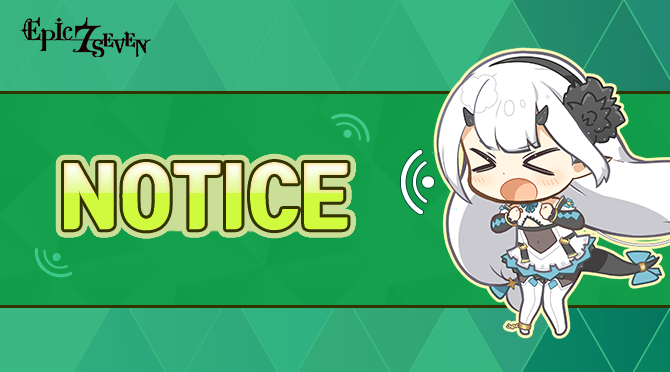 Hello, Heirs!
This is GM Dominiel.
First, we would like to sincerely apologize to our Heirs who are waiting for this week's update.
We have found an issue where the Enhanced Artifact effects of 4★ Artifact Blazing Full Moon Trophy, 5★ Artifact Shimadra Staff, and Sword of Judgment are applied incorrectly in the Special Side Story - A Single Flame Engulfing the Full Moon. We are currently working to resolve the issue.
We apologize again for any inconvenience caused.
We will do our best to resolve the issue soon.
Thank you.

STOVE 추천 컨텐츠
2022.09.28

2022.09.28 00:53 (UTC+0)

2022.09.27

2022.09.27 12:05 (UTC+0)

2022.09.27

2022.09.27 00:35 (UTC+0)

2022.09.26

2022.09.26 05:28 (UTC+0)

2022.09.23

2022.09.23 17:11 (UTC+0)

2022.09.21

2022.09.21 13:14 (UTC+0)