[GM] Holiday Service Hours Announcement [2]
2022.09.07 09:00 (UTC+0)
6404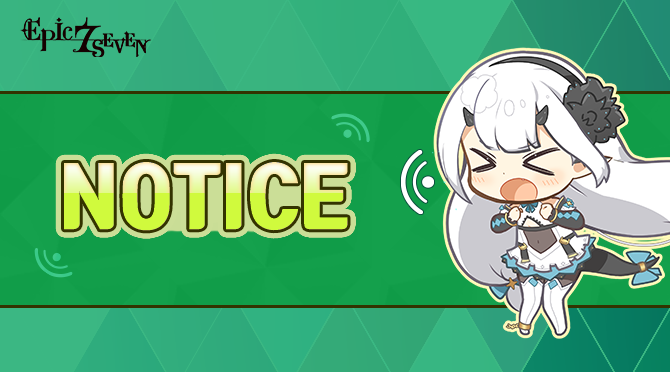 Hello, Heirs!
This is GM Dominiel.
We would like to inform you that due to the South Korean Holiday, Chuseok, customer service operations will be temporarily suspended. Please see below for more details.
■ Holiday Service Hours Announcement
- Affected Dates: 9/9 (Fri) ~ 9/12 (Mon) During the holidays
- Details: Customer Service Operation Suspension (1:1 Inquiry response)
- You can visit the customer service website during the holidays. (The chatbot and 1:1 Inquiry registration will be available)
We will do our best to respond as fast as possible to the 1:1 Inquiries from 9/13 (Tue).
We are grateful for the support that our Heirs have shown Epic Seven.
Thank you.

STOVE 추천 컨텐츠
2022.09.27

2022.09.27 12:05 (UTC+0)

2022.09.27

2022.09.27 00:35 (UTC+0)

2022.09.26

2022.09.26 05:28 (UTC+0)

2022.09.23

2022.09.23 17:11 (UTC+0)

2022.09.21

2022.09.21 13:14 (UTC+0)

2022.09.21

2022.09.21 04:25 (UTC+0)