[Closed] FULLMETAL ALCHEMIST BROTHERHOOD Collaboration Celebration 7-Day Check-In Event
2022.08.24 09:00 (UTC+0)
6854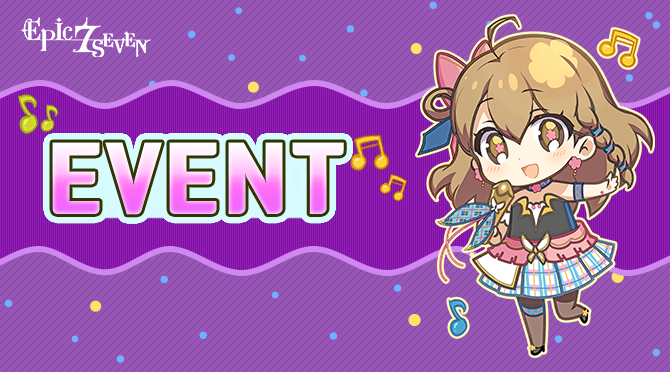 Hello, Heirs.
This is GM Dominiel!
We have prepared a special 7-Day Check-In Event to celebrate Epic Seven's collaboration with the FULLMETAL ALCHEMIST BROTHERHOOD. Please see below for more details.
■ FULLMETAL ALCHEMIST BROTHERHOOD Collaboration Celebration 7-Day Check-In Event
1. Schedule: 8/25 (Thu) 03:00 ~ 9/15 (Thu) 02:59 UTC
2. Details: Log into Epic Seven during the event period to receive different rewards including the 5★ Hero, Riza Hawkeye, and the 5★ Artifact, Sharpshooter's Handgun!
3. Check-In Rewards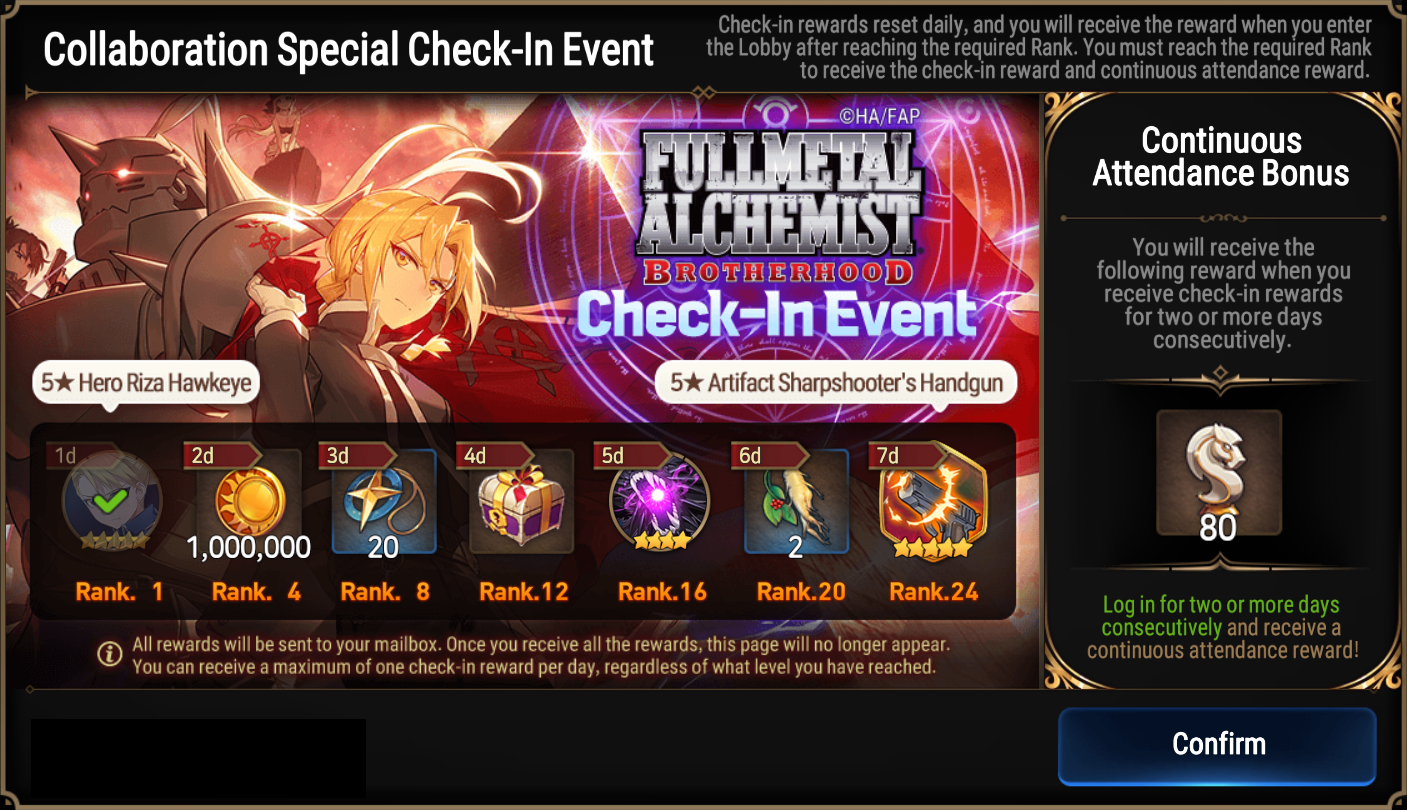 Day

Required Rank

Item

Quantity

1

Rank.1

5★ Hero, Riza Hawkeye

1

2

Rank.4

Gold

1,000,000

3

Rank.8

Covenant Bookmark

20

4

Rank.12

Rare Catalyst Selection Chest

5

Epic Catalyst Selection Chest

3

5

Rank.16

Tera-Phantasma

1

6

Rank.20

MolaGora

2

7

Rank.24

5★ Artifact, Sharpshooter's Handgun

1
※ [Continuous Attendance Bonus: 80 Energy]
※ Check-in rewards reset daily for all servers according to each server reset time.
- Korea/Asia/Japan: 18:00 UTC
- Europe: 03:00 UTC
- Global: 10:00 UTC
※ All rewards will be sent to your in-game mailbox. Once you receive all the rewards the check-in board will no longer appear.
Make sure you don't miss this event that only lasts during Epic Seven x FULLMETAL ALCHEMIST BROTHERHOOD Collaboration.
We hope our Heirs will enjoy this event.
Thank you.

STOVE 추천 컨텐츠
2022.09.27

2022.09.27 12:05 (UTC+0)

2022.09.27

2022.09.27 00:35 (UTC+0)

2022.09.26

2022.09.26 05:28 (UTC+0)

2022.09.23

2022.09.23 17:11 (UTC+0)

2022.09.21

2022.09.21 13:14 (UTC+0)

2022.09.21

2022.09.21 04:25 (UTC+0)