[Closed] [Winners] E7WC Finals are Here! Player Cheering Event Winners [121]
2022.08.22 06:00 (UTC+0)
2209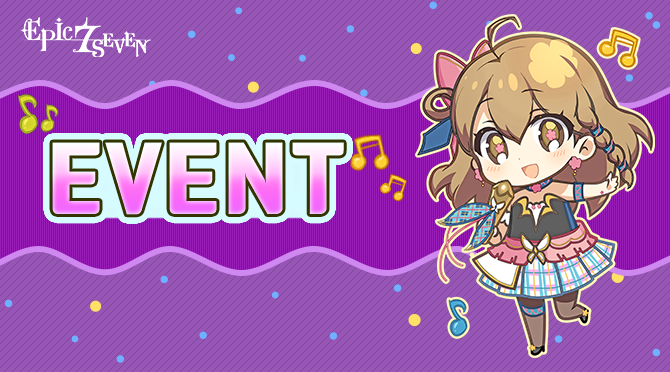 PLAY THE ANIMATION! Epic Seven!

Hello Heirs!
With the E7WC Finals just around the corner, GM Sezis back to announce the winners of the 'E7WC Player Cheering Event!'

Without further ado, here are the list of 10 lucky event winners!
■ E7WC Desk Pad (10 Heirs)
| | |
| --- | --- |
| NickName | Server |
| Samurai***** | Global |
| thic***** | Global |
| Moriy**** | Global |
| Lanc**** | Global |
| Blades**** | Global |
| Pest*** | Global |
| Nocti*** | Asia |
| アキラ** | Asia |
| Razo**** | Asia |
| Samm**** | Asia |
Collection of Personal Information for Delivery of Epic Seven Merchandise
Event winners will be requested to submit their shipping address for the purpose of delivering the prizes.
Please note that the shipping address form may vary depending on the region, and you will need to submit the address in which you are currently residing.

- Shipment information submission period: 9/2(Fri) ~ 9/11(Sun) 23:59(KST)

Event winners must fill out the following shipping request survey in order to receive their prizes.
▶ [Shipping Request Survey Form for Prize Delivery]
※ Please note
- This event has been conducted in accordance with the [Event Regulations]
- Winners should double check that they have entered accurate delivery information in order to receive the prizes in time.
- Players residing outside of South Korea MUST submit their delivery information in 'English'.
- Please submit valid shipping information to prevent any issues from occurring during the delivery process of the prize.
- In countries where international shipping is currently not permitted, the delivery of the prize will be delayed until restrictions have been lifted.
- A customs clearance fee may be levied on the prizes, and the prize could be returned to the sender if the recipient fails to pay the fee
- Depending on the circumstances the prize may be changed into an in-game item with equivalent value or a different item.
We'd like to sincerely thank all the Heirs who stuck with us through the 2022 E7WC Championship!
Thank you.
---
PLAY THE ANIMATION! Epic Seven!
Hello Heirs. This is GM Sez.

After a month of fierce battle of the 2022 Epic Seven World Arena Championship, the event is already coming to a close with only 2 days of final round matches left!

Send out your words of encouragement to the E7WC players who made it to the finals!
We will be giving away awesome [E7WC Desk Pads] to the lucky draw winners!

■ E7WC Finals are Here! Player Cheering Event
[Event Schedule]
8/22 (Mon) ~ 8/27(Sat) 23:59 (KST)
[How to participate]
- Leave a 'word of encouragement' for the players going into the E7WC finals in the comment section below! (*Please include your nickname and server info in your comments)
▶ Comment Format: [Nickname/ Server/ Encouragement message]
[Event Reward]
- Lucky Draw (10 Heirs): [E7WC Desk Pads]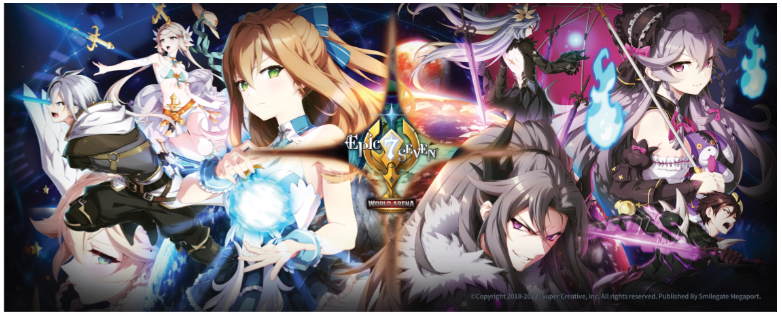 [Winner Announcement]
After 9/2 (Fri)
※ Please Note
- Please make sure to use correct nickname and server information to avoid being disqualified from the event.
- Any comments irrelevant to the event or are against our policy will be deleted without prior notice.
- Only Heirs who are 18 years of age or older can participate in this event, and prize winners will be requested to provide their personal information (Name/Address/Phone number) for the delivery of the prizes.
- For more details about our event policy, please visit our [Event Regulations] page.


Stick around and enjoy the rest of the E7WC matches!
Thank you for your continued support~~

STOVE 추천 컨텐츠
2022.09.20

2022.09.20 01:27 (UTC+0)

2022.09.18

2022.09.18 04:11 (UTC+0)

2022.09.18

2022.09.18 03:25 (UTC+0)

2022.09.16

2022.09.16 09:12 (UTC+0)

2022.09.16

2022.09.16 07:17 (UTC+0)

2022.09.15

2022.09.15 08:32 (UTC+0)