[GM] 8/7 (Sun) Epic Quiz Event Notice [38]
2022.08.07 06:55 (UTC+0)
7501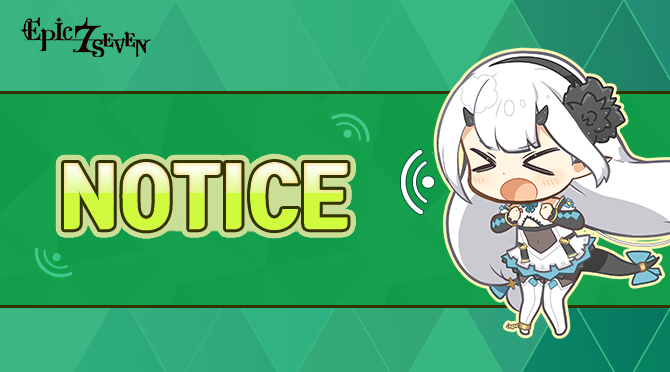 Hello Heirs.
This is GM Dominiel.
It has been confirmed that the quiz information was open to some Heirs while the Epic Quiz was in the process. Therefore, the Quiz was not done in a fair way for everyone.
We know that many of our Heirs have shown great interest in the 2022 E7WC, so we apologize for the disappointment and inconvenience caused by this issue.
We discovered the issue at the end of the Quiz Event and we came to a conclusion that the Quiz Event result will be processed as invalid.
We apologize again for the inconvenience caused by this issue and decided to compensate our Heirs with Skystone.
■ Compensation for the inconvenience caused by the Epic Quiz Event
1. Schedule: 8/15 (Mon) 03:00 ~ 8/21 (Sun) 14:59 UTC
2. Eligibility: All Heirs who participated in the Epic Quiz Event
3. Compensation: 1,000 Skystone (Delivered to your in-game mailbox)
We are looking at the cause of this issue and will prepare better next time so that the same issue does not occur again.
We will always strive to provide the best experience for our Heirs.
Thank you.
STOVE 추천 컨텐츠
2022.09.28

2022.09.28 00:53 (UTC+0)

2022.09.27

2022.09.27 12:05 (UTC+0)

2022.09.27

2022.09.27 00:35 (UTC+0)

2022.09.26

2022.09.26 05:28 (UTC+0)

2022.09.23

2022.09.23 17:11 (UTC+0)

2022.09.21

2022.09.21 13:14 (UTC+0)