[Global] Lv. 20 / TosfHQ
RANK70

2022.07.26 14:24 (UTC+0)
3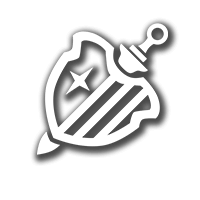 | | |
| --- | --- |
| 서버 | Global |
| 단원 수 | 27 / 30 |
| 랭크 제한 | 70 |
| 가입 유형 | 공개(자동가입) |
| 소개 | Must GW. Challenger lvl |
We started out as a guild of friends from the fighting game community and have expanded with members from Canada, USA, Asia and Europe.
We are hoping to add fresh new active players to refresh some of the inactive members.
The guild is very friendly and welcoming to all. We have a discord where members discuss anything from builds/strats to outside interests (video games, tv shows, anime, fighting games, etc..). Joining our discord is not mandatory (as long as the below requirements are met) but it would still be delightful as we would like to meet and talk with you.
For Guild Wars, We usually hover between rank 200-500 (our usual goal is to hit 5x rewards and maintain it through the season). Scouting reports is encouraged but there is no pressure in doing so. We have a few members who do provide scouting reports from their battles. We want players to aspire to improve but still have fun along the way.
Requirements
Challenger Arena rank minimum
Account rank 70
Daily check in (active player)
Active guild war participant
Benefits
Active guild buffs
Flexible guild donations
Mystic Medal rewards
Occasional Guild rewards
We are a very relaxed guild and if you wish to join, please pm me and will send you our discord link. Alternatively, you could join the guild in-game and get the link in our guild hall.
Thank you.
STOVE 추천 컨텐츠
2022.08.01

2022.08.01 16:27 (UTC+0)

2022.08.01

2022.08.01 04:39 (UTC+0)

2022.07.30

2022.07.30 19:25 (UTC+0)

2022.07.30

2022.07.30 12:50 (UTC+0)

2022.07.28

2022.07.28 07:27 (UTC+0)

2022.07.28

2022.07.28 01:43 (UTC+0)