[GM] Epic Seven STOVE Animated Emoji Update [6]
2022.07.15 06:01 (UTC+0)
3305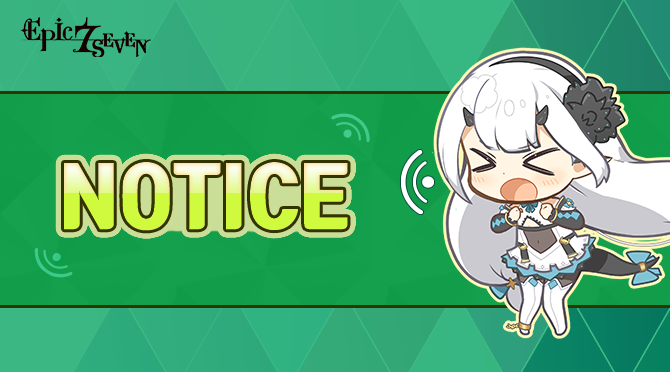 Hello Heirs!
This is GM Dominiel.
I have special news for our Heirs!
Animated Emojis have been added to STOVE and are now available!
In addition to the animated Epic Seven Emojis, the Smilepet Emojis, the cute mascots of Smilegate, have also been released, so please use them often!
TIP. How to Use Emojis
[Write]
- To make a post, log in, and then tap Write. You can add emojis to your post by tapping the emoji button.
- Select the emoji you want to use in your post.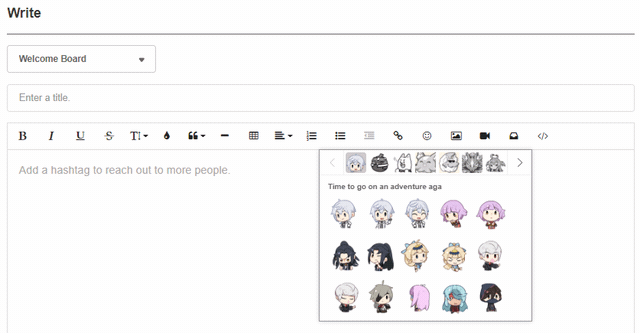 [Reply]
- To insert Emojis in your reply, tap the emoji button at the bottom and select the emoji you would like to use.

We will continue to make more Emojis available for our Heirs!
Thank you.
STOVE 추천 컨텐츠
2022.08.01

2022.08.01 16:27 (UTC+0)

2022.08.01

2022.08.01 04:39 (UTC+0)

2022.07.30

2022.07.30 19:25 (UTC+0)

2022.07.30

2022.07.30 12:50 (UTC+0)

2022.07.28

2022.07.28 07:27 (UTC+0)

2022.07.28

2022.07.28 01:43 (UTC+0)