[Global] Lv. 17 / LunarSoul
RANK70

2022.05.31 05:56 (UTC+0)
6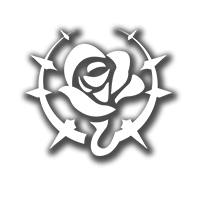 | | |
| --- | --- |
| 서버 | Global |
| 단원 수 | 26 / 30 |
| 랭크 제한 | 55 |
| 가입 유형 | 공개(자동가입) |
| 소개 | Be Kind! Be Active! |
Lunar Soul is recruiting!
--------------------------------
Guild Name: Lunar Soul
Who we are:
- Semi-casual guild with a variety of players from beginner to end game, looking to rebuild our roster.
- Looking for people who enjoy the game and stay active. We aren't by any means hardocre or looking to climb guild war ranks but also do our best to win each war.
- Friendly/helpful community.
Perks:
- Permanent gold buff.
- Daily claws donation.
- Catalyst trading.
- Discord Server. (not a requirment.)
REQUIREMENTS
- Active player.
- Be active in guild wars.
- General interest in the game.
Apply in-game or request an invite through discord:
https://discord.gg/XgDNhAY32C

#casual #semicasual #Guildwar #active #trading
STOVE 추천 컨텐츠
2022.06.16

2022.06.16 19:37 (UTC+0)

2022.06.13

2022.06.13 14:16 (UTC+0)

2022.06.10

2022.06.10 01:07 (UTC+0)

2022.06.09

2022.06.09 19:08 (UTC+0)

2022.06.04

2022.06.04 14:31 (UTC+0)

2022.06.03

2022.06.03 05:17 (UTC+0)