[Global] Lv. 19 / Everglow
RANK70

2022.05.12 17:09 (UTC+0)
6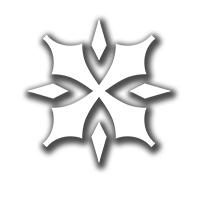 | | |
| --- | --- |
| 서버 | Global |
| 단원 수 | 29 / 30 |
| 랭크 제한 | 70 |
| 가입 유형 | 공개(선별가입) |
| 소개 | Bon Bon Chocolat |
Ready? All light! We're a new guild formed from a merger of two existing veteran guilds. After the merger, we are still shy of maxing out our guild space and are looking for more seasoned players to fill the ranks. Currently hovering around top 500 in guild wars.
Benefits:
5x Guild Rewards
24/7 Exp & Gold Buffs
Lvl 3 Expeditions
50 Daily Energy (+30 for Hunt Event)
Active Guild
Advice
Requirements:
1. Rank 70.
2. Challenger V in Arena or former/current Master V in World Arena.
3. You should be active everyday looking to progress. If you're going to be inactive, please let a captain know.
4. Participate in guild wars. Do all your attacks (Doesn't matter if you win/lose/draw). This is mandatory.
5. Donate/Request as much as possible.
6. Discord. Need to communicate if necessary.
STOVE 추천 컨텐츠
2022.05.18

2022.05.18 14:22 (UTC+0)

2022.05.16

2022.05.16 17:30 (UTC+0)

2022.05.15

2022.05.15 08:27 (UTC+0)

2022.05.12

2022.05.12 10:38 (UTC+0)

2022.05.11

2022.05.11 08:40 (UTC+0)

2022.05.11

2022.05.11 07:38 (UTC+0)