[Global] Lv. 20 / HASHlRA
RANK70

2022.05.12 12:04 (UTC+0)
10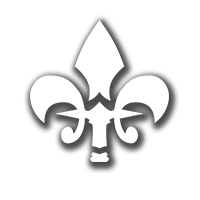 | | |
| --- | --- |
| 서버 | Global |
| 단원 수 | 26 / 30 |
| 랭크 제한 | 70 |
| 가입 유형 | 공개(선별가입) |
| 소개 | > https://Discord.gg/NQV7kFgqW |
Guild Name: HASHIRA
Guild Level: 20
Server: Global
We are an english speaking Guild comprised of players from around the globe who share a passion for Epic Seven.
We keep an exceptionally well-organized Discord Server, with very active, knowledgeable, and open-minded members.
We are looking for more players like us who participate actively in Guild Wars.
Benefits:
• 24/7 EXP & Gold Buff
• 50 Energy daily
• Guild supply chest once a week
• Able to ask for Catalyst (Trading .etc)
• Active and friendly Discord server
• Tips, analysis, and team building advice
• Anime, Netflix, Music, Kdrama, Food channels
Requirements:
• Join our Discord Server
• Daily donation (Gold and Proof)
• Request daily aid
• Active participation in Guild War
• Account rank 70
• Champion rank in Arena
• Provide screenshot of your 5 most used heroes
If interested, join our Discord Server and let us know!
STOVE 추천 컨텐츠
2022.05.10

2022.05.10 03:15 (UTC+0)

2022.05.08

2022.05.08 07:30 (UTC+0)

2022.05.06

2022.05.06 16:14 (UTC+0)

2022.05.06

2022.05.06 02:15 (UTC+0)

2022.05.04

2022.05.04 01:25 (UTC+0)

2022.04.27

2022.04.27 17:46 (UTC+0)