Revisiting the "real" ML Mercedes
I've been playing around with Celestial Mercedes a bit lately and wondering what she needs to stand out as a unit. I still don't have anything specific in terms of "she needs to do X, Y, Z to be top tier" but I think I have an idea of how to at least improve her.I do think her damage is a bit lacking, particularly in today's game. Part of that, I feel, is because she is seemingly meant to be a PvE unit thanks to her enemy hp based damage, but that's only on her S2, not the S1 or S3. If she is a PvE unit, that needs to be added to her S1 and S3 I imagine. If she's going to be a PvP unit, it probably needs to be dropped for something else. Her S3 has a self-CR push, but it caps at 80%. That's something I imagine they'd address in an EE (extra 5% CR when using Finale). Her S3 also has a long cooldown. Don't think dropping a turn off it will be a huge problem. Her S3 (and S2) has a number of other issues to overcome, but I think many would accept the situational nature of that as part of making her balanced if her overall usability was better. But ultimately, the beauty of CMeru's kit is that it isn't overly fussy. There's no bunch of debuffs you want to land, no big set of conditions to get her damage off (aside from the atk buff every dps wants when they can get it). Her problem in the end is that she's a damage mage lacking in survivability and whose damage potential is limited by being a 4-star so therefore missing stats. Again, an EE can mitigate some of that by giving her more atk. Could even really go crazy on crit chance, opening 3 or 4 rolls of CC for atk or cdmg. As much as other changes may be nice to have to her kit, I feel as though damage mitigation is the biggest need right now. Even if they massively buffed her damage, she's just a squishy mage that is going to be one-shot off the screen at the earliest convenience. As a mage, meaning naturally low hp/def, it is very hard to build CMeru with any meaningful bulk while maintaining meaningful damage.So, to those who've also used CMeru, if/when they buff CMeru next, do you agree that her most pressing need is a simple form of damage mitigation (I'm preferential to something along the lines of STene's perma stealth, or Adin's evasion) or do you think there are bigger issues to her kit that need addressing?
[New/Returning Heir Tip] game life tips
Good morning, I'm a not so old player but not so new to the game either, I have some useful life tips about the game*1 tip about artifacts 5* artifacts are not as attractive as they should be compared to characters, a new system to improve them similar to 5* characters, this is not limited to 5*, 4* and 3* artifacts would also have as they have no owners, they would be an example of limited character types *thieves only*Let's call this the rise of the Artifacts level up to 6* unlocking useful passives here is the exampleVildred's Midsummer Night's Sword increased from 1* to 6*1* After an attack that hits all enemies, if the enemy is not defeated, readiness increases by 2%2* After an attack that hits all enemies, if the enemy is not defeated, readiness increases by 2%3* After an attack that hits all enemies, if the enemy is not defeated, readiness increases by 2%4* After an attack that hits all enemies, if the enemy is not defeated, readiness increases by 2%5*After an attack that hits all enemies, if the enemy is not defeated, readiness increases by 2%(Until the 3* awakening passives were shared by the team regardless of the thief using the artifact, this would be so that accounts that obtained it would not be completely useless on the account without its original owner, from the 4* passive the effects would be exclusive to the hero which carries the owner of the artifact and its light and dark version with no tier limit (for example, Conqueror Lilias could use the Earth Thief Lilias artifact and ascend and take advantage of its passives including its unique 6* passive because they are both Lilias) in passive 6* he would gain an exclusive effect that cannot be negated by following an example, this is just an example and should not be taken too seriously)6* Earth Vildred – After your allies defeat an enemy, activate your passive once per turn6* Vildred of Darkness – her rebirth cannot be deniedIn normal PVE 2 characters could use the maximum awakened artifacts in the team, in general PvP 1, RTA even with all characters with maximum awakened artifacts 1 will be banned and 1 chosen, the limit breaking artifacts would not change from the current system would this be farming on a new domain? Or perhaps even identical to the characters' normal awakening? I don't know... In short, artifacts need more value and need to add more to the game than they currently do...2* tipOne in-game day per year where all Nicks would be changed to Epic7# Random Nicks with free Nick changes, allowing the owner of the Nick to choose it again and clearing the server of inactive accounts with good Nicks, this would be extremely useful in the game still more Nowadays the game no longer supports special characters, but for this to work it would have to be 1 day, the day of change where everyone chooses again, 2 days the day of choosing the new Nick where everyone has already chosen again releasing new Nicks and cleaning the server of accounts that had nicknames hanging for more than years3* tipAn item given in all or most events capable of condensing farms capable of doing X1 anywhere already done once in an X1 with a drop equivalent to 10x we will call this item a condensed sheet once used for example in unrecorded history you would x1 and would receive the equivalent of X10 times using the energy spent on X10 timesFinally, I think all these things would be what I would add to the game if I could, sorry if my English wasn't that good :(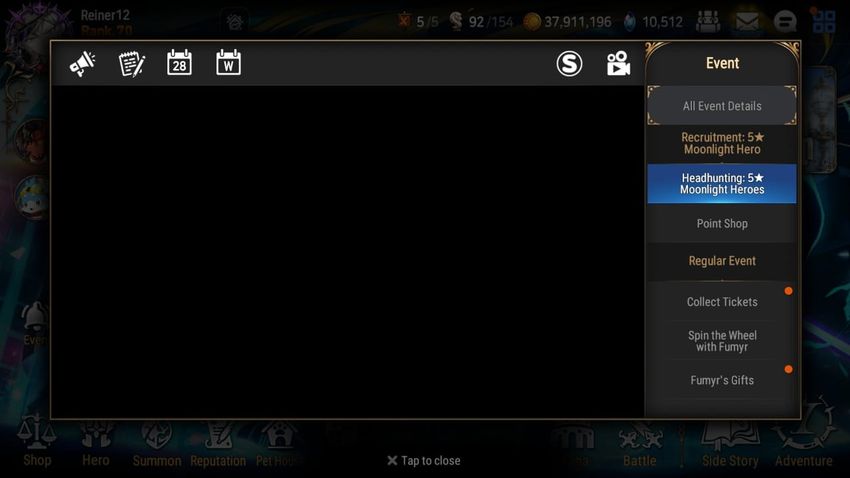 Web event black screen
I've been waiting for web event page for moonlight headhunt to load but after 10 mins, it still got black screen. It has been like that since yesterday. The same problem happened to regular event too. I can't even get yesterdays energies from it. Is there any way I can do to fix it?Edit: I used emulator and the web event loaded perfectly. I guess my phone is the problem.
I really miss the weekly official E7 streams
[3]
It would be fun seeing the CMs do things on them, like when someone used to prepare spicy drinks for the other CMs as a reward* lol for doing certain challenges.I miss CMs making comments on gear, organizing tournaments that maybe had special rules, giving advice, asking us to fill in surveys where we would talk about the stream, the game and more~ it all would make me laugh and have a good time when seeing things about the game, people, peersI'm feeling a bit nostalgic ATM. I hope to see our weekly streams. I really love E7. Peace

+1
[Banned] 12/1(Fri) Banned Players
Hello Heirs,This is GM Dominiel. We have issued permanent bans to players who have violated our operations policyby using illegal programs in Epic Seven.For more detailed information about this, please see below.[Illegal Programs/Modifications/ Account Ban Information]1) Accounts Banned: 1,537- Abnormal Behavior In-Game: 3- Abnormal Account Creation: 1,5342) Length of Ban: Permanent * Players may view the banned user list by opening the attached Excel file. All game money are stored in the server for various means.Even if you manipulate it, only the visible value changes and cannot be used in the game. We apologize for any inconvenience that these players may have caused you and we will continue to do our best to ensure a fair game environment for everyone who plays Epic Seven.Thank you.
Please revert the UI or give us an option to change back to the old UI
The new UI is pretty terrible. Based off a lot of posts on reddit, here, and discord the majority of people don't like it either. It's clunky and out of place in a lot of aspects. Simple example is the manage equipment and unequip all buttons. They should not be centered on the character they should be spaced out to the sides. This way it is easier to click with thumbs and also it doesnt cover the character and just look strange.
Equipment score vs crafting score
Hi everyone,I think the actual system of equipment score makes it really hard for new players or to those who are not familirised with the values of high roll substats. In the actual system, points are given based on the main stat and the values of the substats. However, to make it comparable, SG has made some multipliers to be able to correlate in some way some stats such as speed and atk %. It is not a bad approach, but this makes it more difficult to understand if a roll has been good or bad, because each substat reflect it differently on the overall output. Instead, I would propose having a crafting score that accounts by the level of substat roll and then compare it with the maximum score the player could have gotten. Example: Lvl 85 red sword with:Atk(%)Eff(%)CritRate(%)SpeedSince HP/Def/Eff/Eff-res/Atk vary between 4-8% rolls that would be 1-5 score points. Crit Rate is between 3-5% so 1-3 points. Speed 2-5 would be 1-4 points.You could have Crafting Score: X / Maximum Possible Scorewhere X is related to your rolls and maximum possible score takes into account the max roll of each substat.What would we gain with this?Instant feedback about the enhancement we performed. There are a lot of variables to considering when crafting and enhancing, but you cannot just directly trash a piece just because it did not enhance the substat you were looking for. That piece might be useful in other heroes, but if you do not have in mind the max rolls of all substats, this is the only way to have a precise picture of your equipment.Why is it not a replacement of Equipment Score?Firstly, we have different equipment rarity (blue, purple, red) and their substat roll range is not the same, thus the crafting score would not be comparable. And secondly because it does not differentiate that well between flat and % stats, which are actually very dependent on the hero you want to gear this equipment.
Unknown Slate wasted
[2]
#helpI used an unknown slate on my just summoned straze (from the mystics) to then realize i used the slate and not the scroll. I'm still missing a couple to buy so i was wondering... Is the last scroll to be avoided from buying, since i wasted one? Or is maybe the game intelligent to give me 1 slate back if I give him the extra scroll? Asking so that I can at least save the 10 gold transmits after wasting a slate already. I tried to open a ticket or something but i can't find the way to do it.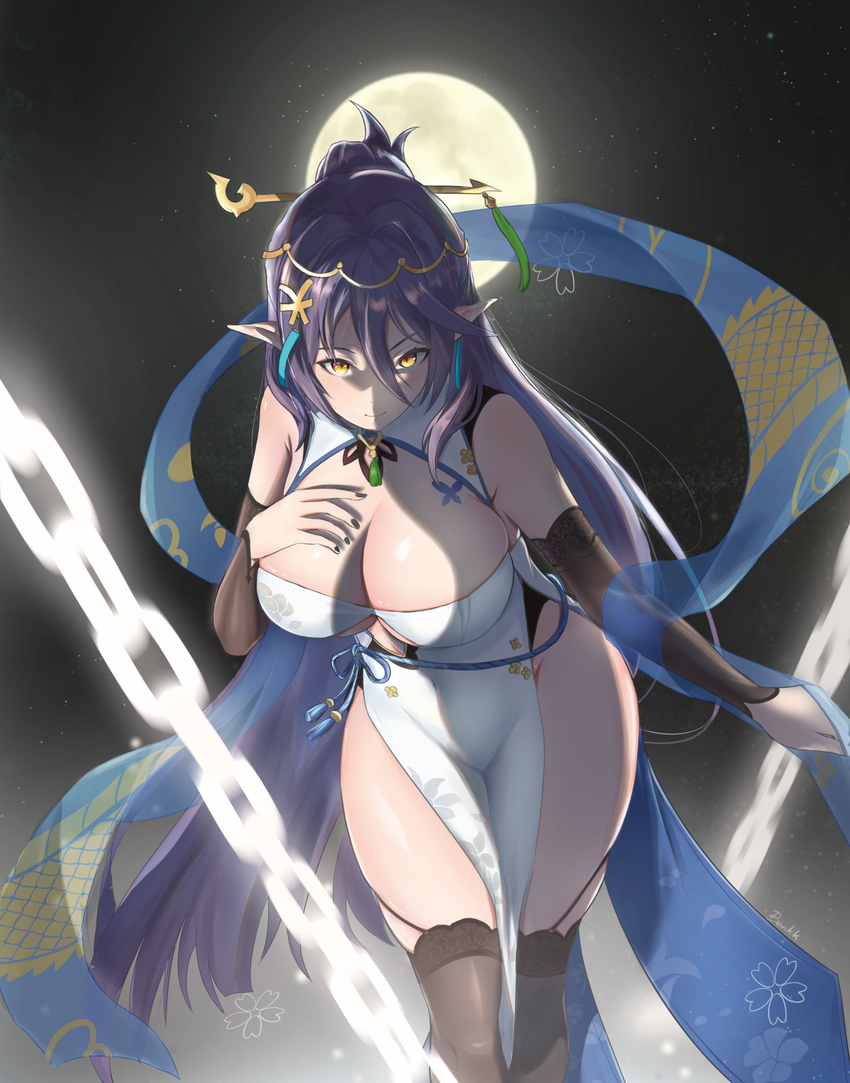 Moonlit Aria
She gracefully treads beneath the moon's gentle glow, a celestial dance accompanied by ethereal chains that weave around her, telling tales of resilience and strength. The moonlight casts a soft radiance, revealing the interplay between the delicate steps she takes and the chains that surround her.Global ServerBonkk 912475286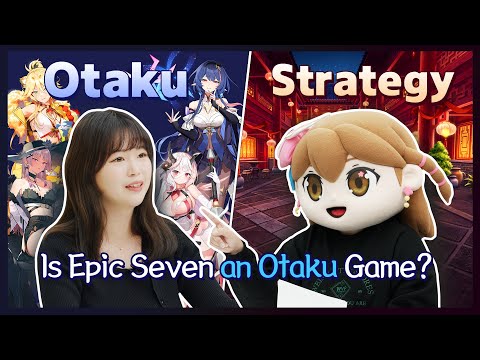 이벤트
+2
[Current] King of Debates Comment Event!
[558]
PLAY THE ANIMATION! Epic Seven!Hello, Heirs! This is GM Sez.GM Luluca and GM Tamarinne's UltimateDebate! We're back with the King of Debates video! What's today's debate topic? Is Epic Seven a subculture game or a strategy game?It was an unexpected mission, but we worked hard to express our opinions! In your opinion, which category does Epic Seven belong to?Leave a comment and let us know what you think about this topic!■ King of Debates Comment Event Details[Event Schedule]11/30 (Thu) ~ 12/6 (Wed) 14:59 UTC[How to Participate]1. Watch the King of Debates video and tap the Subscribe/Like button! 2. Leave a comment and let us know what you think following the format below! ㄴ Comment Format: [Nickname/Server/Select whether Epic Seven is a subculture game or strategy game/Your reason] [Event Rewards]- All Participants: Leif x2- Lucky Winners (3 Heirs): Epic Seven Diorama ㄴ The rewards will be sent to your in-game mailbox on 12/12 (Tue). (Storage Period: 7 Days)ㄴ The winners will be announced on 12/12 (Tue) via this notice. [Please Note!]- Make sure to write down your correct nickname and server info in order to claim your rewards.- Event participation will be based on the 'in-game nickname' you provided. ※ Rewards may not be given out correctly if you change your nickname.- Participants can only win one event prize per account and duplicate entries will be exempt from receiving rewards. (You cannot participate in the same event on other STOVE communities with different languages.) - Winners may be required to provide their personal information such as their name, address, contact number, etc., for the delivery of the prize.- The prize may be changed to in-game currency if the winner is under 18 years old.- A customs clearance fee may be levied on the prizes, and the prize will be returned when the recipient fails in paying the fee.- Depending on the circumstances the reward may be changed into an in-game item with equivalent value or a different item.- For more details about our event policy, please visit our [Event Regulations] page. We eagerly await the diverse opinions of our Heirs! Thank you.