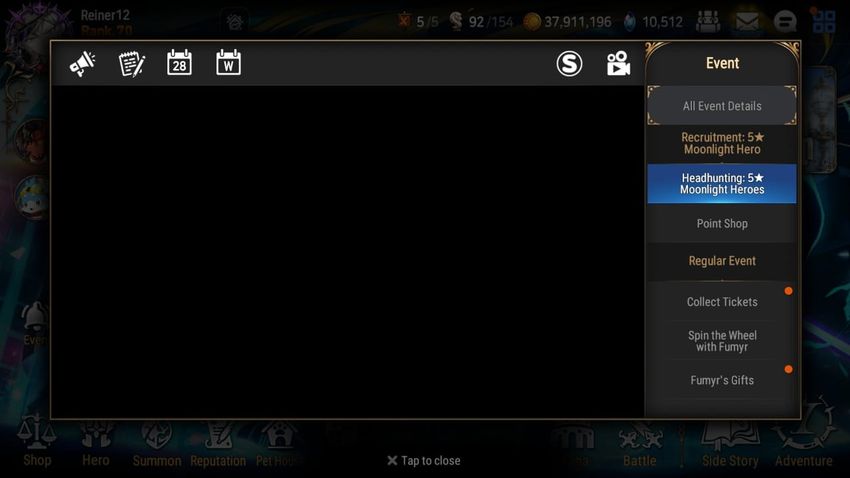 Web event black screen
I've been waiting for web event page for moonlight headhunt to load but after 10 mins, it still got black screen. It has been like that since yesterday. The same problem happened to regular event too. I can't even get yesterdays energies from it. Is there any way I can do to fix it?Edit: I used emulator and the web event loaded perfectly. I guess my phone is the problem.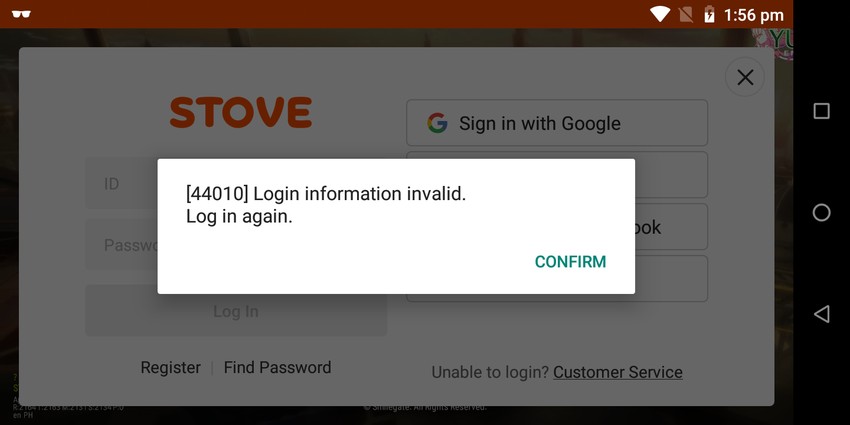 +1
epic seven Facebook log in issue
am I gonna be losing my account? I'm currently playing in my other device (poco X5) which is newly gift but this old device (ila silk) is giving me errors......I hope I won't get server log out in my new device that I won't be able to play anymore......
Galaxy coins bug
[2]
Hi there. My in game name is Mephisto22 from Asia server. Just today i got a duplicate 5 star moonlight hero named Belian from the 10x free summon but my Galaxy coins did not went up. I kept track of it but i noticed that the amount didn't move. Reporting a bug about this.
Azmakalis Cycle Raid Bug
Hello....In raid (normal from i encountered) got bug which, player cannot teleport to starting point clear portal from any position on map.So, if i want to teleport to clear portal, i need to teleport to boss portal, and teleport again to clear portal.Hope it get fix soon.Thank you for reading.
+1
ML Ken S3 animation paused
[2]
In a guild war, my ML Ken S3 for the second time and the animation paused, nothing can be done.Because my device is MacOS, I resize the game windows so I can see the menu buttons. I can open chat, open the pause menu. Until I yielded, the animation continued then the match ended as usual, starting the next match.I uploaded the video below:In case you can't watch the video, go to the google drive here: https://drive.google.com/file/d/1KhF6F1CZuD_IuCw090eendegGgoACN8H/view?usp=drive_linkHope you check the issue and fix the guild war status, the match should have been successful attack.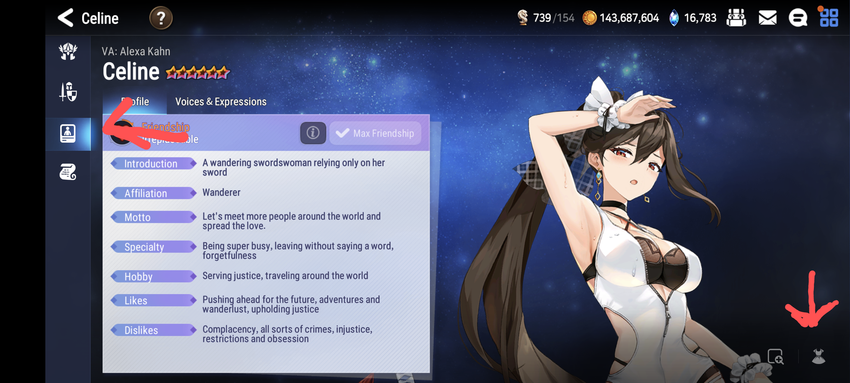 This definitely belongs in bug section
Which genius thought it would be a good idea to put the button way in the corner where no one looks? It's bad enough that it's hard to exit the game because the button is also tucked in that corner and phone touch in those areas are NOT sensitive, but having to do the same for button to **** costumes is just disgusting. Please place vital tabs in a more visible area.