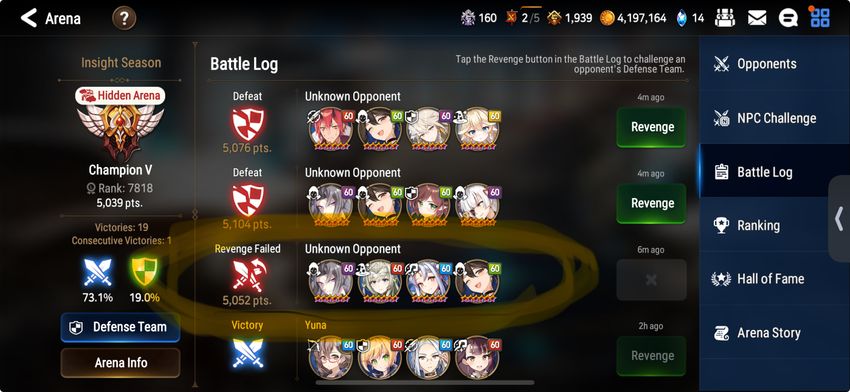 Politis or ML roana bug
[3]
I was attack by the team in the picture. I tried to revenge using a comp of zio , Ml roana, ml lakia, and sc Wanda. The defense comp was sc arowell, Luca, belian, and A. Ravi. My zio took first turn but Ml roana s2 didn't activate. Yes her S2 is full mola'd. my concern is the ML roana s2 is either not working properly or politis passive is affecting the revenge attack.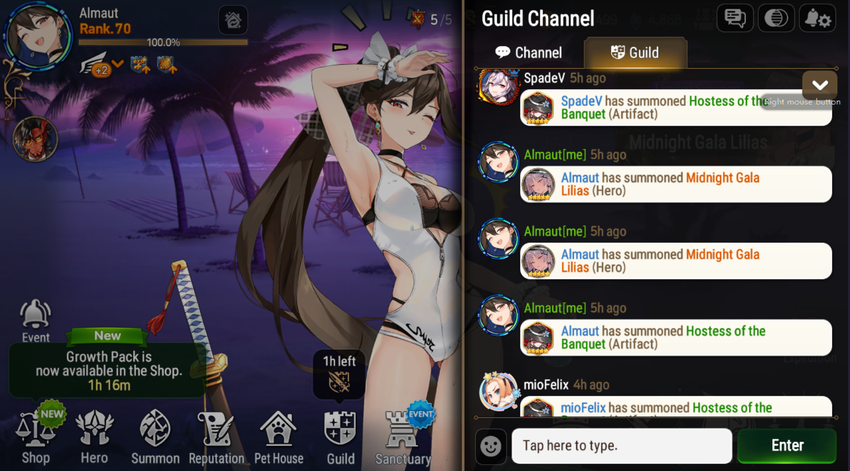 +2
Bug Summon Midnight Gala Lilias
[2]
I found this bug and this anoying. I have summon midnight gala lilias today and my connection got lagging. But in the process summoning i got notification for 2 hero and 1 artifact but in my hero storage or anywhere i can't find my 2nd midnight gala lilias. Please help me game master, this is my proof. #bugreport #GME7
150 BM's gone after disconnection loop
[5]
Everyone and their mother is online trying to summon for Lilias. I clicked summon while having 150 bm's and got stuck in a connecting loop followed by some weird error. I was sent to the lobby with only 1 BM left. I have no idea what happened and I'm still confused.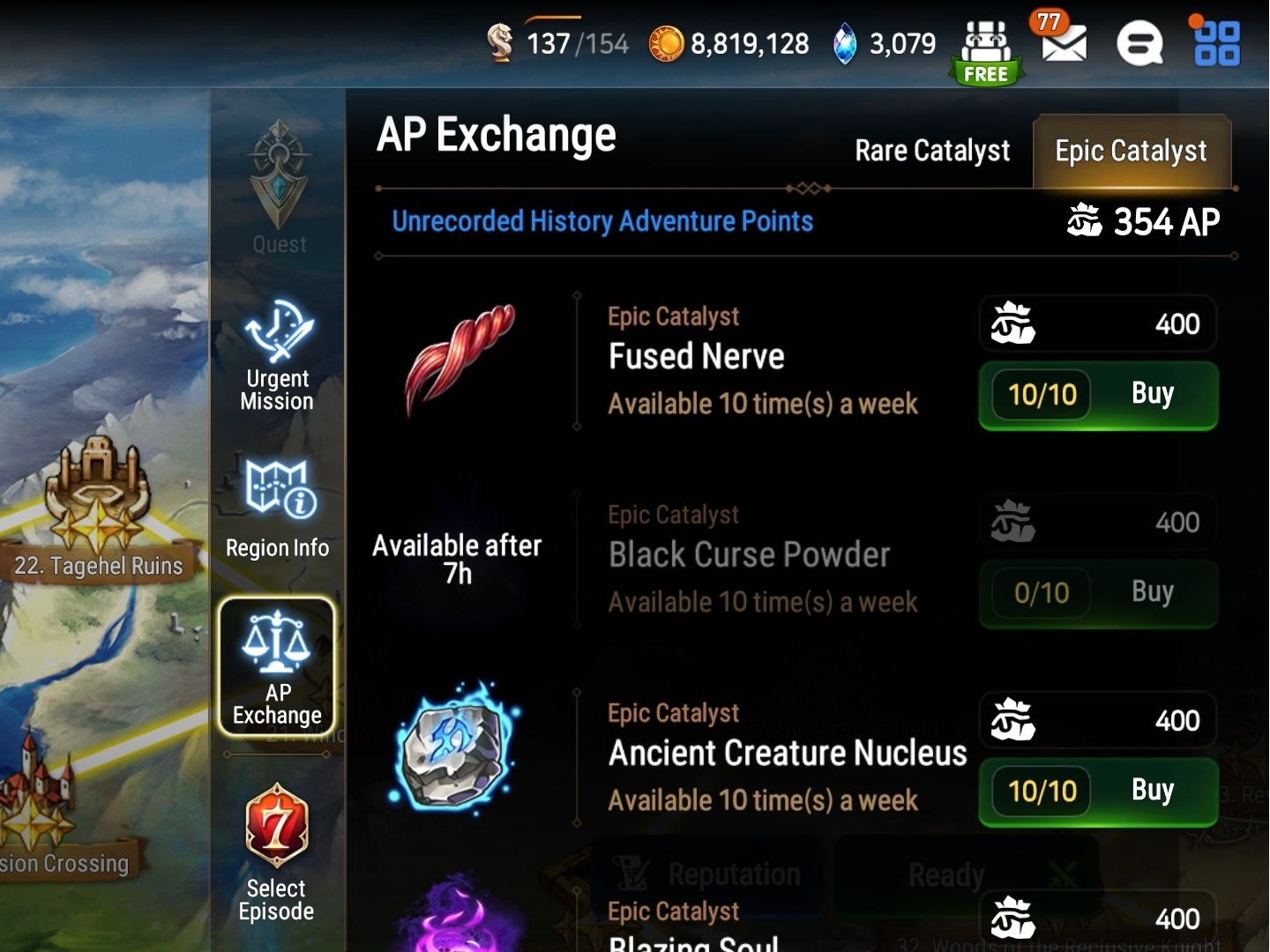 I bought 5 epic catalysts but I didn't get them
I bought 5 epic catalysts, Black Curse Powder, from the Unrecorded History side story AP shop then went to Heroes to awaken my Fat Cat but alas the catalysts were still at 0. Those were my hard-earned APs. Please fix ASAP. Thank you very much.
Hear me out.
[2]
I really don't know why SG would put a limitation on the free weapon upgrade event . I think its an idiotic move just for players to login to the game daily ! Like for ******* sake just let us upgrade it freely !!PS: im saving it until the time i can decide who should i minmax using it and then viola, can only upgrade once a DAY. really SG?**Really hope this is only a bug (tsk)